Newsletter
Stocks covered:
Compensation:
Avg $ Volume for Period:

Unknown compensation

UNKNOWN

Max Profit:

Pending

Gain at close:

Pending

*We think that this promoter is a part of a group of promoters.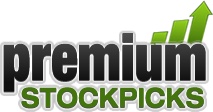 Coastal Integrated Services Inc (COLV) is in Play! All Aggressive Traders Should Have COLV on Their Radar!
Good evening, traders! I hope you're ready for my next power play pick tomorrow... this one has all the makings of yet another slam dunk to get you out of that trading funk!
Coastal Integrated Services Inc (COLV) is a company that hasn't had a lot of press in the recent past, but we strongly suggest you keep your eyes and ears open on this one, and you should probably even put COLV on your radar today!
With a total O/S of <200M, a float of around 25M and almost half of the O/S listed as restricted, COLV looks like a tight play with plenty of upside potential that could turn your trading luck around!
Be sure to keep COLV on your radar tomorrow, and watch for what could become an aggressive trader's golden opportunity! Don't let COLV slip away!
DISCLAIMER & RISK DISCLOSURE: Day trading is an extremely risky undertaking. Day trading generally is not appropriate for someone with limited capital, little or no trading experience, and/or low risk tolerance. Never execute a trade unless you can afford, and are prepared to, lose your entire investment. Do not fund your day-trading activities with retirement savings, student loans, second mortgages, emergency funds, funds set aside for purposes such as education or home ownership, or funds required to meet your living expenses. Day trading requires knowledge of a firm's operations. Before using any trading platform or software, you should be familiar with the securities firm's business practices, including the operation of the firm's order execution systems and procedures. Information provided in our newsletters, emails and on our web properties is for educational purposes only. We are not, and do not represent ourselves to be offering or recommending any securities to be bought or sold. We are not brokers or financial advisors of any kind, nor are we licensed as financial professionals of any kind in any jurisdiction. Any and all information on our web properties and/or in our emails and/or newsletters is provided on an informational basis only, and must be tempered by the investment experience and independent decision making process(es) of the subscriber. All trading operations involve serious risks, and you can and will likely lose your entire investment. We have been compensated up to sixty thousand dollars for a one-day awareness campaign. Always perform your own due diligence and make informed decisions with the help of a licensed financial professional. We makes no guarantees as to our accuracy, the profitability of our picks, or any other guarantees of any kind.