Newsletter
Stocks covered:
Compensation:
Avg $ Volume for Period:
IBRC

$13500

UNKNOWN

Max Profit:

11.11 %

Gain at close:

0.00 %

*We think that this promoter is a part of a group of promoters.
The Following is a Paid Advertisement and not a solicitation or recommendation to buy or sell securities. We are not a licensed financial advisor and do our best to bring you accurate information, but errors may and sometimes do occur. If you are receiving this Email Newsletter, you have Agreed to the Terms and Conditions in both our Disclaimer and Privacy Policy.
We have been on an absolute tear this quarter...
Today's +43% winner, IBRC, brought our '2014 Q1' total of gains amount to a whopping +615.58%!
We plan on tacking on even more to that amount with Tuesday's brand new pick!!
Tomorrow's alert is trading just above its 52-week low and is rumored to be at the forefront of a massive awareness campaign...
The company is operating in the multi-billion dollar oil industry with several major projects already in the works!
This pick has multi-day winner written all over it, and we are extremely excited to be alerting it to our members this early in the week!!
The last time we alerted a pick with this much buzz surrounding it was in early February, and if you recall correctly ECDP ended up gaining a total of +114.29% in just a few days...
We are anticipating a similar outcome for tomorrow's pick and are urging all our members to be prepared to jump on it!
We will be releasing the ticker for our brand new alert in just a few hours, giving yourself ample time to make all the necessary arrangements to allow yourself to participate in this can't miss opportunity!!
Important: The first step to becoming a successful penny stock trader is opening up a brokerage account, so if you haven't done so already you can start by clicking here!
We will be releasing the ticker & full report on our newest pick Tonight, so be sure to take this other necessary step right now to ensure that all our future emails will hit your inbox (and not your spam folder)!
Best Regards,
The StockBomb Team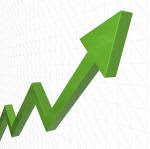 * Share the wealth by forwarding this email to your friends who have yet to join the fastest growing network of successful penny stock traders on the web!
** Please Add 'alerts@stockbomb.com' to your Email Provider's Contact List to ensure that you receive Future Editions of the StockBomb Newsletter!
*** Remember: Trade Smart and Always Take Profit When You Are In The Position To Do So! **
Send Us an Email
The Preceding is a Paid Advertisement and not a solicitation or recommendation to buy or sell securities. We are not a licensed financial advisor and do our best to bring you accurate information, but errors may and sometimes do occur. If you are receiving this Email Newsletter, you have Agreed to the Terms and Conditions in both our Disclaimer and Privacy Policy.
This report/release/advertisement is a commercial advertisement and is for general information purposes only. We are engaged in the business of marketing and advertising companies for monetary compensation. Never invest in any stock featured on our site or emails unless you can afford to lose your entire investment. The disclaimer is to be read and fully understood before using our site, or joining our email list. PLEASE NOTE WELL: StockBomb.com and its employees are not a Registered Investment Advisor, Broker Dealer or a member of any association for other research providers in any jurisdiction whatsoever. StockBomb.com does not provide trading, investment or tax advice, and readers shall not rely on statements by StockBomb.com employees which purport to provide such advice.

Release of Liability: Through use of this website viewing or using you agree to hold StockBomb.com, its operators owners and employees harmless and to completely release them from any and all liability due to any and all loss (monetary or otherwise), damage (monetary or otherwise), or injury (monetary or otherwise) that you may incur. The information contained herein is based on sources which we believe to be reliable but is not guaranteed by us as being accurate and does not purport to be a complete statement or summary of the available data. StockBomb.com encourages readers and investors to supplement the information in these reports with independent research and other professional advice. All information on featured companies is provided by the companies profiled, or is av ailable from public sources and StockBomb.com makes no representations, warranties or guarantees as to the accuracy or completeness of the disclosure by the profiled companies. None of the materials or advertisements herein constitute offers or solicitations to purchase or sell securities of the companies profiled herein and any decision to invest in any such company or other financial decisions should not be made based upon the information provide herein. Instead StockBomb.com strongly urges you conduct a complete and independent investigation of the respective companies and consideration of all pertinent risks. Readers are advised to review SEC periodic reports: Forms 10-Q, 10K, Form 8-K, insider reports, Forms 3, 4, 5 Schedule 13D. StockBomb is compliant with the Can Spam Act of 2003. StockBomb.com does not offer such advice or analysis, and StockBomb.com further urges you to consult your own independent tax, business, financial and investment advisors. Investing in micro-cap and growth securities is highly speculative and carries and extremely high degree of risk. It is possible that an investor's investment may be lost or impaired due to the speculative nature of the companies profiled.

StockBomb.com has not been compensated for this particular email. StockBomb.com has been previously compensated thirteen-thousand five-hundred dollars for a one-day profile on IBRC by Microcap Innovations, LLC which has expired. StockBomb.com has been previously compensated thirteen-thousand five-hundred dollars for a one-day profile on ECDP by G6 Stocks, LLC which has expired. StockBomb.com owns NO shares of any companies mentioned herewithin, nor intends to buy any in the future. All direct and third party compensation received will be disclosed within each individual email in accordance with section 17(b) of the 1 9 3 3 Securities Act. Any compensation constitutes a conflict of interest as to our ability to remain objective in our communication regarding the profiled companies. StockBomb.com has not investigated the background of the third party, the hiri ng company. Anyone viewing our website and advertisement should assume that the hiring party and affiliates of the hiring party own shares of the profiled company of which they plan to liquidate, further understanding that the liquidation of those shares will most likely impact the share price of the profiled company negatively. StockBomb.com affiliates may at any time have a position in the securities mentioned herein and may increase or decrease such positions without notice which will negatively affect the share price of the security.

The Private Securities Litigation Reform Act of 1995 provides investors a 'safe harbor' in regard to forward-looking statements. Any statements that express or involve discussions with respect to predictions, expectations, beliefs, plans, projections, objectives, goals, assumptions or future events or performance are not statements of historical fact may be "forward looking statements". Forward looking statements are based on expectations, estimates, and projections at the time the statements are made that involve a number of risks an uncertainties which could cause actual results or events to differ materially from those presently anticipated. Forward looking statements in this action may be identified through use of words such as "projects", "foresee", "expects", "will", "anticipates", "estimates", "believes", "understands", or that by statements indicating certain actions "may", "could", or "might" occur. Understand there is no guarantee past performance will be indicative of future results.

In preparing this publication, StockBomb.com has relied upon information supplied by its customers, and press releases which it believes to be reliable; however, such reliability cannot be guaranteed. Investors should not rely on the information contained in this website. Rather, investors should use the information contained in this website as a starting point for doing additional independent research on the featured companies. The advertisements in this website are believed to be reliable, however, StockBomb.com and its owners, affiliates, subsidiaries, officers, directors, representatives and agents disclaim any liability as to the completeness or accuracy of the information contained in any advertisement and for any omissions of materials facts from such advertisement. StockBomb.com is not responsible for any claims made by the companies advertised herein, nor is StockBomb.com responsible for any other promotional firm, its program or its structure.
| | |
| --- | --- |
| MJ Capital, LLC | 800 Main St | Belmar , NJ 07719 | Email Marketing by |