Newsletter
Stocks covered:
Compensation:
Avg $ Volume for Period:
IDEH

Unknown compensation

UNKNOWN

Max Profit:

29.63 %

Gain at close:

19.61 %

*We think that this promoter is a part of a group of promoters.


The Bull Report
January 5, 2011


Keep an eye on IDEH... It looks like
it could run!

Look at IDEH's chart today, it's been ticking up and it could keep going.

Keep your eye on the market and watch for our new picks!

Download your copy on Atomic Stock Chatter today or try the online version! Go to tools now!



The Bull Report
TheBullReport.com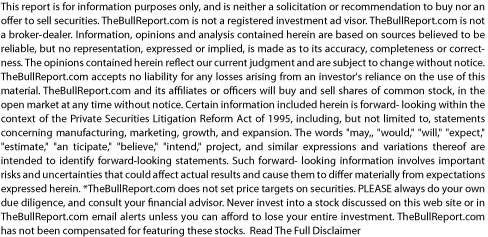 FUll Disclaimer