Newsletter
Stocks covered:
Compensation:
Avg $ Volume for Period:
HRAL

$12500

18140

Max Profit:

30.30 %

Gain at close:

-18.18 %

*We think that this promoter is a part of a group of promoters.
Put HRAL on your radar NOW!
Tuesday's sub-penny made an easy +23% early on before dropping back and giving chance for another +30% Gain!
In addition, Monday's pick also hit a new high early in trading for a possible +30% in total upside!
Although these aren't the biggest blockbusters we've given you, that makes us 2 for 2 on the year!
I've decided to do another subbie for Wednesday's pick.
Turn your attention to HRAL.
HRAL is sub-penny, so gains come quick... but it's also slightly less volatile than some we've featured making it a no brainer in my opinion.
HRAL closed just above its recent low of .002 and has peaked between .005 and .006 earlier this month!
A bounce back tomorrow could mean another +100% in your pocket!
In addition, HRAL's last reported float is just over a $1mm!
Make sure you are ready at 9:30am EST as we go 3 for 3 tomorrow!
RECENT NEWS!
HearAtLast Holdings Expands Accessibility to Hearing Tests
"HRAL is pleased to announce that the Company entered into an Agreement with EuroMax AG to expand new satellite hearing clinics in North America. Since executing its agreement, both EuroMax and HearAtLast Holdings have been successful in deploying hearing screen testing within AppleTree Medical Clinics. In a joint collaboration with all parties, hearing screen tests can now be available to a larger number of people by visiting their nearest AppleTree Medical Clinic."
"This is a business model that we firmly believe will have great success as it matures as it will afford accessibility and efficiency, should a patient require a hearing test or assistance with an existing product. We are also extremely proud to be located in such a professional environment," stated Aldo Rotondi V.P. of Business Development.
Read the FULL Releases and past news:
http://finance.yahoo.com/q?s=HRAL&ql=1
About the Company:
HearAtLast Holdings, Inc. (HRAL) is a Nevada corporation that has developed HearAtLast; a chain of hearing stores specializing in the sale of digital hearing aids and testing services within Wal-Mart stores in Canada as well as select AppleTree Medical Clinic locations.
HearAtLast facilities sell a selection of high quality brand name hearing aids and also offer complimentary screening tests, clinical hearing tests, high end ear buds and assistive listening devices.
HRAL's mission is to expand and develop opportunities within the highly fragmented hearing services to the estimated 30+ million hearing impaired individuals throughout North America by co-developing and/or licensing its HearAtLast brand throughout North America, within Wal-Mart stores as well as in independent locations.
HRAL is providing an affordable hearing solution for Canadians, combining the most sought after retail space in North America with convenience and location.
Through HearAtLast's alliance and partnership with VitaSound, the Company has now formed a foundation to began expansion throughout North America.
With Ontario as its nucleus, HearAtLast will continue to grow using Wal-Mart's proven model as a template for expansion.
With HRAL's Licensing Business Model and with the addition of key members to the organization, HearAtLast's expansion goals will extend out to hearing operations that wish to affiliate and be part of the HearAtLast Hearing Store brand.
You may continue your research at
http://www.hearatlastholdings.com
and make sure HRAL gets your FULL ATTENTION ASAP!!!
AS ALWAYS DO YOUR RESEARCH AND WATCH FOR MORE STOCKS FROM THE FREE STOCK ALERTS NETWORK!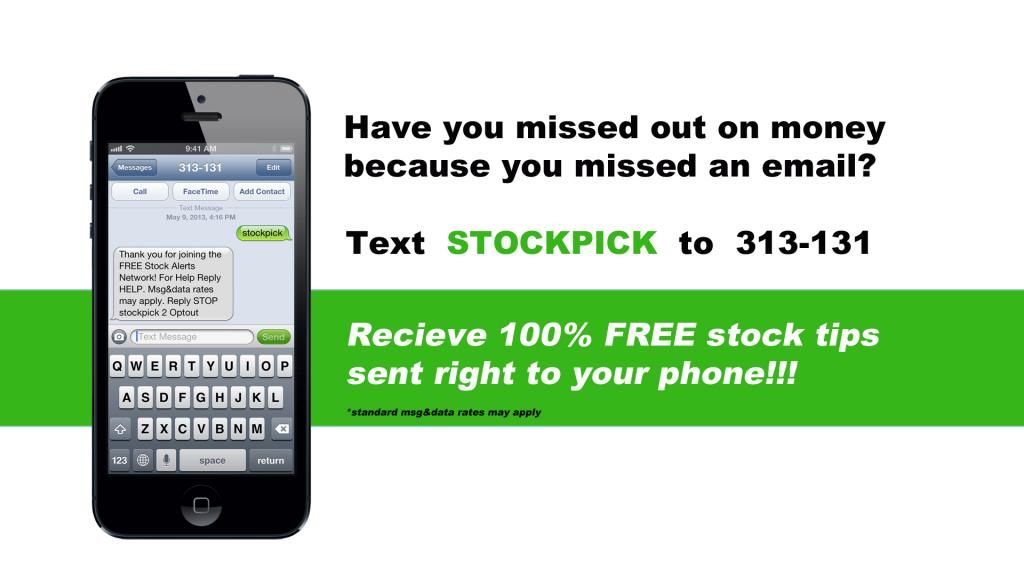 Liquid Pennies has a no tolerance spam policy, we will not sell or re distribute your email to any 3rd party. If applicable, please also unsubscribe from the newsletter using the link at the bottom of the email if you no longer wish to receive our emails. We only send our newsletters to opt-in members. Verify all claims and do your own due diligence. Liquid Pennies profiles are not a solicitation or recommendation to buy, sell or hold securities. Liquid Pennies is not offering securities for sale. An offer to buy or sell can be made only with accompanying disclosure documents and only in the states and provinces for which they are approved. All statements and expressions are the sole opinion of the editor and are subject to change without notice. Liquid Pennies is not liable for any investment decisions by its readers or subscribers. It is strongly recommended that any purchase or sale decision be discussed with a financial adviser, or a broker-dealer, or a member of any financial regulatory bodies. The information contained herein has been provided as an information service only. The accuracy or completeness of the information is not warranted and is only as reliable as the sources from which it was obtained. It should be understood there is no guarantee that past performance will be indicative of future results. Investors are cautioned that they may lose all or a portion of their investment in this or any other company. In order to be in full compliance with the Securities Act of 1933, Section 17(b), Liquid Pennies is owned and operated by Meridian Ventures LLC. Neither Meridian Ventures LLC. nor any of its affiliates, or employees shall be liable to you or anyone else for any loss or damages from use of this e-mail, caused in whole or part by its negligence or contingencies beyond its control in procuring, compiling, interpreting, reporting, or delivering this Web Site or e-mail and any contents. Since Liquid Pennies receives compensation and its employees or members of their families may hold stock in the profiled companies, there is an inherent conflict of interest in Liquid Pennies statements and opinions and such statements and opinions cannot be considered independent. Liquid Pennies and its management may benefit from any increase in the share prices of the profiled companies. Information contained herein contains forward looking statements within the meaning of Section 27A of the Securities Act of 1933 and Section 21E of the Securities and Exchange Act of 1934. Any statements that express or involve discussions with respect to predictions, expectations, beliefs, plans, projections, objectives, goals, assumptions or future events or performance are not statements of historical facts and may be forward looking statements. Forward looking statements are based on expectations, estimates and projections at the time the statements are made that involve a number of risks and uncertainties which could cause actual results or events to differ materially from those presently anticipated. This publication is a free service of Meridian Ventures LLC., a financial public relations firm that is sometimes compensated by companies it profiles. Meridian Ventures LLC. has been compensated up to twelve thousand five hundred usd for increased public awareness of Hear AtLast Holdings, Inc. by a third party. It is to be assumed that one or more third parties as well as current shareholders may have shares and may choose to liquidate them at or about the same time these services are performed, which may negatively affect the stock price. This compensation constitutes a conflict of interest as to our ability to remain objective in our communication regarding the profiled companies. All direct and third party compensation received is and will be fully disclosed in any communication regarding a profiled company.