Newsletter
Stocks covered:
Compensation:
Avg $ Volume for Period:
OGNG

$15000

UNKNOWN

Max Profit:

1.17 %

Gain at close:

0.00 %

*We think that this promoter is a part of a group of promoters.
Put OGNG on your radar NOW!
Have we got a bottom bouncer for you!
OGNG's 52wk Range: 0.37 - 0.065
Last closing price: only .071!
With OGNG currently residing only 6/1000ths above its all time low, the upside potential is about as good as it gets!
Couple that with the fact OGNG just released post market news and it's my opinion that tomorrow could be day 1 in a nice reversal for this chart!
In addition to OGNG having the ability to provide huge upside... they are making the world a better place!
In this day and age it's hard to imagine, but 780 million people lack clean water right now!
That's 2 and a half times the population of the US!
More than 3.4 million people die each year from water, sanitation, and hygiene-related causes.
Lack of access to clean water and sanitation kills children at a rate equivalent of a jumbo jet crashing every four hours!
It's grim, I know!
...But OGNG not only has the technology to change these statistics... but the market is enormous!
There is only one solution that can fix every single one of our water issues in one clean sweep.
That solution?
Atmospheric Water Harvesting (AWH).
The concept is simple: Moisture contained in the atmosphere is a practical water source.
The atmosphere contains 3500 cubic miles of the earth's total water or .001% of the earth's total water reservoir volume of 350 million cubic miles.
Even if all 6.7 billion people on earth used water for air vapor processors at the rate of 13 us gallons per day, they would only consume .002% of the available atmospheric water!
So here's how it works...
AWH cools the air until atmospheric vapor forms liquid water.
Then, it harvests that water.
It's that simple!
And it takes less energy than you would think. In fact, it uses about the same amount of electricity as running a fridge – because it's doing nearly the same thing.
But for that energy, you're getting pure, clean water– free of all impurities.
It's the basic chemical element,taken straight out of the air.You're adding to the pool of freshwater as well.
Most water vapor in the atmosphere remains trapped in that state. Of the bits that become rain, most can't be used– falling above the ocean or quickly running into it,turning to ice or permafrost in polar regions, becoming polluted as it runs through our industry or nitrate-rich farmland, or entering parts of the natural cycle to which we have no access.
But, using AWH, that's not a worry. Previously inaccessible water vapor now becomes, not just usable, but some of the cleanest, purest examples on earth.
TODAY'S POST MARKET NEWS!
Bravo Launches New and Improved Line of Atmospheric Water Harvesters With Hose-in Feature for Year Round Use
Bravo Enterprises Ltd. (OTCBB:OGNG) reports that the company has launched a new and improved line of air to water harvesting machines. The new line of machines come in three different categories, the AquaPhere Models for home and office, the AquaCube Models for commercial and industrial and the AquaBox Model, which is a hybrid of the AquaPhere and the AquaCube. All of these machines can be powered at 100V or 220V or customized to the consumer's needs. Furthermore, all of the above machines have the hose-in feature which allows the machine to connect to any water supply available for consumption if the relative humidity is not high enough for atmospheric water generation.



Read the FULL Release and past news:
http://finance.yahoo.com/q?s=OGNG&ql=1
About the Company:
Bravo is a manufacturer and distributor of atmospheric water harvesting machines for the production of clean, safe drinking water for human consumption.
Splash Water For Life Inc is a developer, manufacturer and distributor of Atmospheric Water Harvester (AWH) technology.
This technology provides a cost-effective solution to the global shortage of drinking water by extracting water from air and turning it into clean, healthy drinking water.
The technology uses the air's humidity, turning it into water by using refrigeration technology that condenses water vapor. Water is truly generated!
Splash produces and distributes two AWH machines.
A home/office unit that can produce up to 30 liters of water a day and a commercial/industrial unit that can produce up to 11,356 liters a day of safe drinking water every day.
Industrial and commercial units are intended for use in resource and military camps, beverage factories, hotels, and humanitarian and disaster relief applications where fresh drinking water is unavailable, scarce or very expensive.

The cost to produce and filter the water is using Splash machines is as low as 3 to 8 cents per gallon, depending on location, fuel and electrical costs.

The AWH machines offered by Splash Water are cost effective.
The AirWell 3000 is up to 75% less expensive to purchase then other machines and as much as 50% cheaper to operate due to the patented proprietary technology.
The company is now in the first stages of embarking on a systematic global roll-out of it's product line by establishing a sales network in key global geographic markets including North America, Central America and Africa. The company recently signed an agreement with it's new Canadian partner and has opened a flagship store in Vancouver, B.C..
OGNG

is also launching an e-commerce site and negotiating various distribution agreements throughout North America.
You may continue your research at
http://www.splashwaterforlife.com
and make sure OGNG gets your FULL ATTENTION ASAP!!!
AS ALWAYS DO YOUR RESEARCH AND WATCH FOR MORE STOCKS FROM THE FREE STOCK ALERTS NETWORK!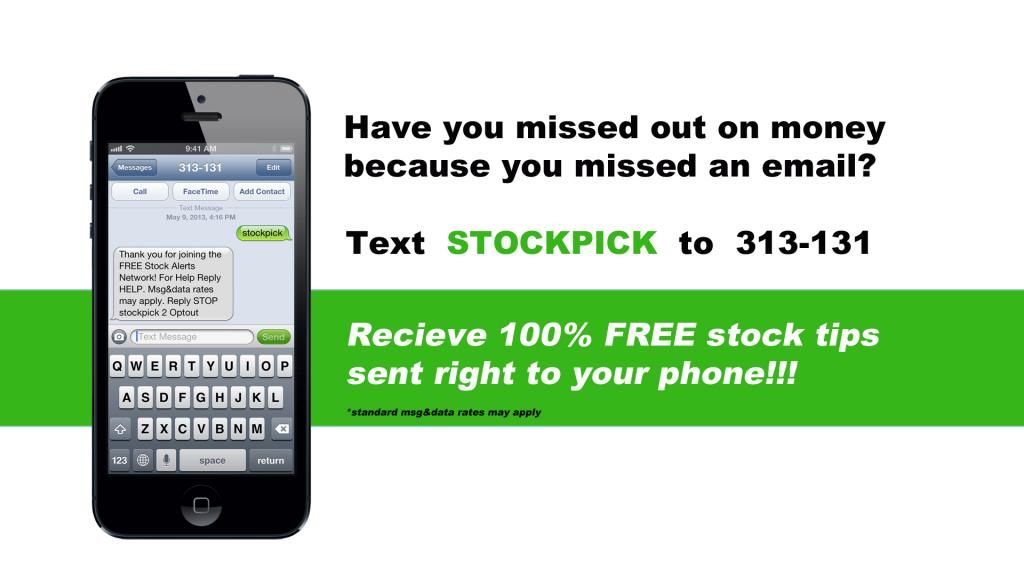 GET READY. GET EXCITED. LETS MAKE SOME $$$
Stock Brain has a no tolerance spam policy, we will not sell or re distribute your email to any 3rd party. If applicable, please also unsubscribe from the newsletter using the link at the bottom of the email if you no longer wish to receive our emails. We only send our newsletters to opt-in members. Verify all claims and do your own due diligence. Stock Brain profiles are not a solicitation or recommendation to buy, sell or hold securities. Stock Brain is not offering securities for sale. An offer to buy or sell can be made only with accompanying disclosure documents and only in the states and provinces for which they are approved. All statements and expressions are the sole opinion of the editor and are subject to change without notice. Stock Brain is not liable for any investment decisions by its readers or subscribers. It is strongly recommended that any purchase or sale decision be discussed with a financial adviser, or a broker-dealer, or a member of any financial regulatory bodies. The information contained herein has been provided as an information service only. The accuracy or completeness of the information is not warranted and is only as reliable as the sources from which it was obtained. It should be understood there is no guarantee that past performance will be indicative of future results. Investors are cautioned that they may lose all or a portion of their investment in this or any other company. In order to be in full compliance with the Securities Act of 1933, Section 17(b), Stock Brain is owned and operated by Meridian Ventures LLC. Neither Meridian Ventures LLC. nor any of its affiliates, or employees shall be liable to you or anyone else for any loss or damages from use of this e-mail, caused in whole or part by its negligence or contingencies beyond its control in procuring, compiling, interpreting, reporting, or delivering this Web Site or e-mail and any contents. Since Stock Brain receives compensation and its employees or members of their families may hold stock in the profiled companies, there is an inherent conflict of interest in Stock Brain statements and opinions and such statements and opinions cannot be considered independent. Stock Brain and its management may benefit from any increase in the share prices of the profiled companies. Information contained herein contains forward looking statements within the meaning of Section 27A of the Securities Act of 1933 and Section 21E of the Securities and Exchange Act of 1934. Any statements that express or involve discussions with respect to predictions, expectations, beliefs, plans, projections, objectives, goals, assumptions or future events or performance are not statements of historical facts and may be forward looking statements. Forward looking statements are based on expectations, estimates and projections at the time the statements are made that involve a number of risks and uncertainties which could cause actual results or events to differ materially from those presently anticipated. This publication is a free service of Meridian Ventures LLC., a financial public relations firm that is sometimes compensated by companies it profiles. Meridian Ventures LLC. has been compensated up to twenty two thousand five hundred usd for two days of increased public awareness of Bravo Enterprises Ltd. by a third party. It is to be assumed that one or more third parties as well as current shareholders may have shares and may choose to liquidate them at or about the same time these services are performed, which may negatively affect the stock price. This compensation constitutes a conflict of interest as to our ability to remain objective in our communication regarding the profiled companies. All direct and third party compensation received is and will be fully disclosed in any communication regarding a profiled company.