Newsletter
Stocks covered:
Compensation:
Avg $ Volume for Period:
THNS

$15000

13580

Max Profit:

7.12 %

Gain at close:

-5.08 %

*We think that this promoter is a part of a group of promoters.
ATTENTION HUNTERS!
Put THNS on your radar NOW!
THNS company operates in the $3.8 trillion Information Technology industry with substantial focus in the rapidly-growing Cloud Computing sector!
In the last two weeks, we've witnessed THNS rally from $0.38 to $0.93 for a +144.74% gain after it released a series of exciting news releases to the public!
We have been watching, and waiting, for the perfect time to alert our members on this amazing opportunity, and what been time than after today's unexpected sell-off...
THNS is now trading for 20% less than it was yesterday, and it appears to be exhibiting the perfect technical setup for a big bounce upward!
At the current price of $0.75 per share, THNS looks like a steal and appears to have established strong support in the 70-cent range.
We believe that THNS has dipped as low it will go, and is primed and ready to bounce back up the charts for another big run!
This is the 'beautiful bounce play' that you've been waiting for.
As you read on, you'll understand exactly why we are saying that THNS really has that wow factor!
The upside potential of this company can't be ignored...
We are urging our members to begin their research on THNS immediately, and be prepared for this incredible bounce opportunity tomorrow morning @ 9:30am EST!
TODAY'S NEWS!
Dealership Technology Services Extends and Expands Sales Partnership with Thinspace Technology (OTCBB: THNS)



Thinspace Technology Inc. (OTCBB: THNS; "Thinspace or the "Company"), formerly known as Vanity Events Holdings and Propalms Ltd., a global provider of reliable, scalable and affordable application delivery, virtualization, and cloud client technology to public and private sector companies and organizations of all sizes, today is pleased to announce that Dealership Technology Services (DTS), a provider of Information Technology as a Service [ItaaS] to automotive dealerships in South East Florida, has extended and expanded its long-term partnership with the Company.
Thinspace Technology operates in high growth B2B markets of application delivery, virtualization and cloud client technology that make it easier, more flexible and more affordable for companies and IT Managers to conduct and streamline computing operations securely from any server - anywhere in the world. IDC predicts that 2014 is the year where desktop virtualization is going to become main stream given its advantages currently in demand: low cost, flexibility, secure and green. According to Gartner research, the global desk top virtualization market is expected to surpass $65 billion in 2015.
Competitive Landscape Thinspace's Propalms product set has comparable functionality to Citrix as well as greater speed and simpler installation processes. However the Company's low production cost enables it to offer its product at a much lower, more competitive price than Citrix, currently some 50% less per user. The maintenance cost for any potential customer is also substantially reduced. With the total cost of ownership for all organizations a priority, Thinspace is able to substantially win more new customers across a broad range of Government and Industry sectors.
Through its network of distributors and resellers, Thinspace typically targets medium size organizations with up to 1000 users. Citrix mainly targets organizations with a larger number of users and consequently they are not currently a significant competitor threat to Propalms.




Read the FULL Releases and past news:
http://finance.yahoo.com/q?s=THNS&ql=1
About the Company:
Thinspace Technology Inc. (THNS) is a globally recognized player in the server-based Computing Industry who provides application delivery, cloud client technology, and virtulization solutions for public and private sector companies and organizations worldwide.
After a Recent Merger and Name Change, the company now offers multiple solutions for organizations of any size.
These services range from delivering and managing applications to any computing device, enabling cloud computing, enabling access to windows applications and desktops from smartphones and tablets, and deploying a virtual desktop on top of an existing Microsoft Virtualization Platform.
Each in-demand solution brings its own characteristics that will simply the field for the end user and reduce complexity, increase Information Technology (IT) efficiency, and have an all-around flexible and dynamic solution.
As a result, THNS has established over 3,000 public and private sector clients in the U.S, United Kingdom, China, and Middle East including industry leaders Microsoft, vmware, Intel, and HP.
Additionally, New Clients, such as a managed IT service provider, Fluid Networks, and the Networking Division of the Toyota Group, have said THNS's offerings are a fresh alternative to Citrix, the current leading software company used worldwide, are extremely cost efficient, and create the ability to connect with all of its clients on one platform.
You may continue your research at
http://www.thinspacetechnology.com/
and make sure THNS gets your FULL ATTENTION ASAP!
AS ALWAYS DO YOUR RESEARCH AND WATCH FOR MORE STOCKS FROM THE FREE STOCK ALERTS NETWORK!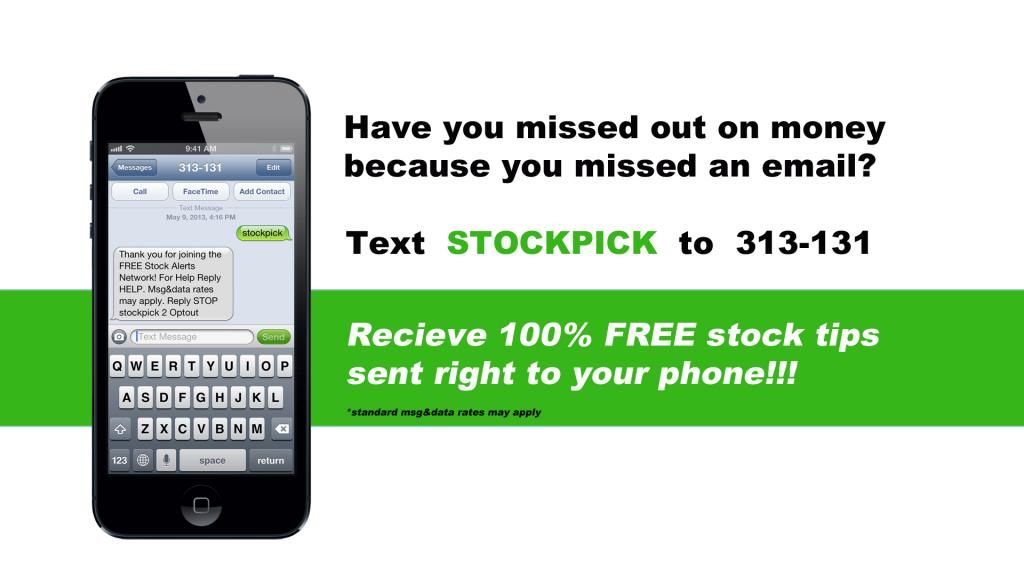 AS ALWAYS DO YOUR RESEARCH AND WATCH FOR MORE STOCKS FROM THE HUNTER!
Stock Hunter has a no tolerance spam policy, we will not sell or re distribute your email to any 3rd party. If applicable, please also unsubscribe from the newsletter using the link at the bottom of the email if you no longer wish to receive our emails. We only send our newsletters to opt-in members. Verify all claims and do your own due diligence. Stock Hunter profiles are not a solicitation or recommendation to buy, sell or hold securities. Stock Hunter is not offering securities for sale. An offer to buy or sell can be made only with accompanying disclosure documents and only in the states and provinces for which they are approved. All statements and expressions are the sole opinion of the editor and are subject to change without notice. Stock Hunter is not liable for any investment decisions by its readers or subscribers. It is strongly recommended that any purchase or sale decision be discussed with a financial adviser, or a broker-dealer, or a member of any financial regulatory bodies. The information contained herein has been provided as an information service only. The accuracy or completeness of the information is not warranted and is only as reliable as the sources from which it was obtained. It should be understood there is no guarantee that past performance will be indicative of future results. Investors are cautioned that they may lose all or a portion of their investment in this or any other company. In order to be in full compliance with the Securities Act of 1933, Section 17(b), Stock Hunter is owned and operated by Meridian Ventures LLC. Neither Meridian Ventures LLC. nor any of its affiliates, or employees shall be liable to you or anyone else for any loss or damages from use of this e-mail, caused in whole or part by its negligence or contingencies beyond its control in procuring, compiling, interpreting, reporting, or delivering this Web Site or e-mail and any contents. Since Stock Hunter receives compensation and its employees or members of their families may hold stock in the profiled companies, there is an inherent conflict of interest in Stock Hunter statements and opinions and such statements and opinions cannot be considered independent. Stock Hunter and its management may benefit from any increase in the share prices of the profiled companies. Information contained herein contains forward looking statements within the meaning of Section 27A of the Securities Act of 1933 and Section 21E of the Securities and Exchange Act of 1934. Any statements that express or involve discussions with respect to predictions, expectations, beliefs, plans, projections, objectives, goals, assumptions or future events or performance are not statements of historical facts and may be forward looking statements. Forward looking statements are based on expectations, estimates and projections at the time the statements are made that involve a number of risks and uncertainties which could cause actual results or events to differ materially from those presently anticipated. This publication is a free service of Meridian Ventures LLC., a financial public relations firm that is sometimes compensated by companies it profiles. Meridian Ventures LLC. has been compensated up to fifteen thousand usd for increased public awareness of Thinspace Technology by a third party. It is to be assumed that one or more third parties as well as current shareholders may have shares and may choose to liquidate them at or about the same time these services are performed, which may negatively affect the stock price. This compensation constitutes a conflict of interest as to our ability to remain objective in our communication regarding the profiled companies. All direct and third party compensation received is and will be fully disclosed in any communication regarding a profiled company.