Newsletter
Stocks covered:
Compensation:
Avg $ Volume for Period:
AMZZ

$7500

9346

Max Profit:

7.84 %

Gain at close:

-3.92 %

*We think that this promoter is a part of a group of promoters.
Put AMZZ on your radar NOW!
Monday's play didn't work out, but the good news is it started trading bad right at the open and hopefully you all observed this and steered clear.
Heavy short selling seems to be the culprit according to FINRA, but no need to fret.
We are back immediately with something we've always been good at... bounce plays.
Check out AMZZ, not only might the stock be set up perfectly for a nice rebound... but the industry they're in is pretty amazing as well (keep reading)!
AMZZ closed Monday's session -18% at $.0109
Just last month, shares surged to $.03 and at these current technical levels, we might be in store for a rebound after a strong pull back.
This could mean a +175% profit from here if shares rebound just 2 cents!
AMZZ is no stranger in the miciro-cap community.
This is a very active and followed company as volume levels have surged over the past 2 weeks!
AMZZ has been slowly pulling back for sometime and we might be in store for a big rebound in the near horizon if the downside pressure stops and support regions build stronger in our opinion.
As you can tell, AMZZ is a low-priced company and we all know they tend to see big gains in just a single day.
With that being said, let's switch gears and make sure our attention is on AMZZ come Tuesday's market open!
RECENT NEWS!
Amazonica Corp. Files Combustion Mixture Patent Relating to Its Hydrogen Production Technology
Amazonica Corp. (OTCQB: AMZZ) (OTCBB: AMZZ) ("Amazonica" or the "Company"), is pleased to announce that it has completed the filing of a combustion mixture patent for its ultra-pure hydrogen production technology. This is the third patent filed by the Company based on ongoing research and development work from the Company's team of scientists, led by Dr. Gennadiy Petrovich Glazunov, a world renowned scientist at the Institute of Plasma Physics of the National Science Center of the National Academy of Science, located within the Kharkov Institute of Physics and Technology.
The main objective of the invention is to improve the method of generating ultra-pure hydrogen by means of both enhancing its productivity and reducing the environmental impact associated with its production. This particular methodology is capable of producing ultra-pure hydrogen at productivity levels previously unachievable. It is known that the environmental problems are essentially lower if the combustion of a mixture containing gasoline and ethanol is used instead of gasoline alone, however, it was not previously known that the incorporation of ethanol in gasoline yields improvements in pure hydrogen production. According to experimental results disclosed in the patent filed, the present use of ethanol/gasoline mixture provides not only a reduced environmental impact, but also enhances productivity of hydrogen generation between 25-50%.
"This latest patent filed is very exciting for the Company as it not only addresses an environmental aspect of hydrogen production, making a smaller environmental footprint, but it also shows very promising results of increased ultra-pure hydrogen yield while using this method," said Michael Soursos, CEO of Amazonica Corp.
Full details on the patent filing can be found in the Company's 8-K, filed online with the Securities and Exchange Commission at: http://www.sec.gov/Archives/edgar/data/1518548/000147793214001605/0001477932-14-001605-index.htm




Read the FULL Releases and past news:
http://finance.yahoo.com/q?s=AMZZ&ql=1
About the Company:
Amazonica Corp. (AMZZ) is in the business of bringing to market a system for producing 99.999% pure hydrogen.
Despite the difficulty, expense and ecological dangers of current production methods, hydrogen gas represents a $100 billion market—and that is just the beginning.
The major automotive, alternative energy and even oil companies are scrambling to develop and exploit hydrogen fuel cells to power everything from car engines to the industrial economy.
The potential of delivering pure hydrogen safely and effectively represents the most significant energy opportunity since the discovery of oil. The size of the potential hydrogen energy market is virtually unlimited.
Amazonica's system for producing 99.999% pure hydrogen—wherever and whenever it is needed—is a technological breakthrough.
This low cost, environmentally friendly fuel source could transform the industrial economies and the developing world.
Pollution from coal-fired electric generation worldwide is making hydrogen powered vehicles the only viable option.
Moving to electric cars would only make the problem worse.
AMZZ's patent pending new process for pure hydrogen production could help reduce dependence on fossil fuels.
Amazonica's environmentally friendly method of producing more than 99.999% pure hydrogen requires low energy demands and does not require costly chemically additives.
AMZZ's technology is meant to be a one step process which will reduce costs and more efficiently produce pure hydrogen.
Amazonica's technology allows for the production of more than 99.999% pure hydrogen as a result of the combustion of flammable hydrocarbon containing materials (such as natural gas, Hydrocarbons, alcohol etc.) the process utilizes diffusion-catalytic membranes separating the volume of hydrocarbons combustion from that of pure hydrogen accumulation or consumption, which are manufactured as tubes hermetically sealed at one end and hermetically attached either to the volume of pure hydrogen accumulation or consumption or to the collector at the other.
Purity is a major issue for any hydrogen intended for use in some types of fuel cells aboard vehicles.
The problem arises because the platinum catalysts used in most vehicle fuel cells can be easily "poisoned" by impurities in the hydrogen, ultimately reducing catalyst effectiveness.
Hydrogen production technologies must therefore either produce high-purity hydrogen outright or incorporate additional purification processes.
You may continue your research at
http://amazonicacorp.com/
and make sure AMZZ gets your FULL ATTENTION ASAP!
AS ALWAYS DO YOUR RESEARCH AND WATCH FOR MORE STOCKS FROM THE FREE STOCK ALERTS NETWORK!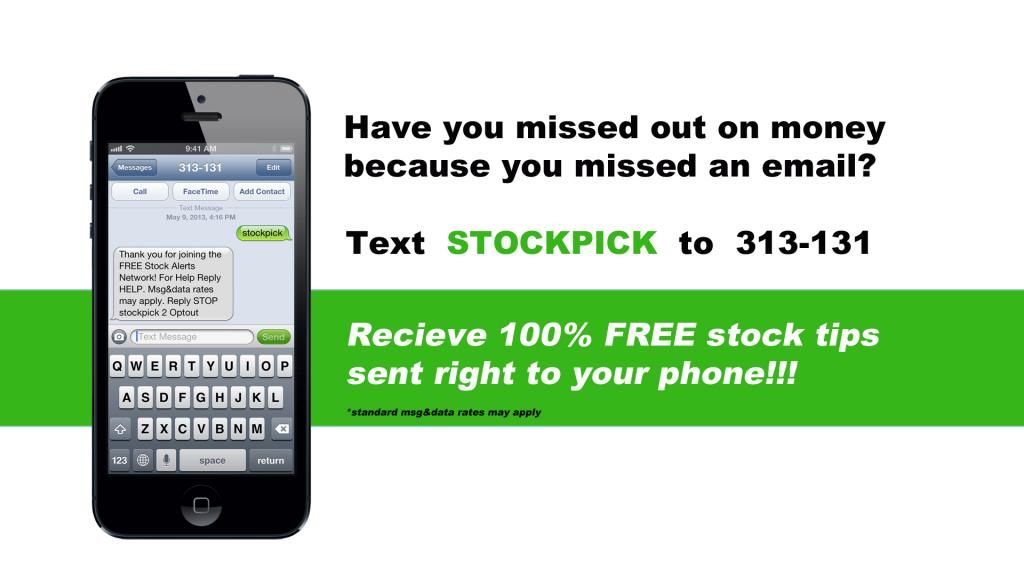 GET READY. GET EXCITED. LETS MAKE SOME $$$
Stock Brain has a no tolerance spam policy, we will not sell or re distribute your email to any 3rd party. If applicable, please also unsubscribe from the newsletter using the link at the bottom of the email if you no longer wish to receive our emails. We only send our newsletters to opt-in members. Verify all claims and do your own due diligence. Stock Brain profiles are not a solicitation or recommendation to buy, sell or hold securities. Stock Brain is not offering securities for sale. An offer to buy or sell can be made only with accompanying disclosure documents and only in the states and provinces for which they are approved. All statements and expressions are the sole opinion of the editor and are subject to change without notice. Stock Brain is not liable for any investment decisions by its readers or subscribers. It is strongly recommended that any purchase or sale decision be discussed with a financial adviser, or a broker-dealer, or a member of any financial regulatory bodies. The information contained herein has been provided as an information service only. The accuracy or completeness of the information is not warranted and is only as reliable as the sources from which it was obtained. It should be understood there is no guarantee that past performance will be indicative of future results. Investors are cautioned that they may lose all or a portion of their investment in this or any other company. In order to be in full compliance with the Securities Act of 1933, Section 17(b), Stock Brain is owned and operated by Meridian Ventures LLC. Neither Meridian Ventures LLC. nor any of its affiliates, or employees shall be liable to you or anyone else for any loss or damages from use of this e-mail, caused in whole or part by its negligence or contingencies beyond its control in procuring, compiling, interpreting, reporting, or delivering this Web Site or e-mail and any contents. Since Stock Brain receives compensation and its employees or members of their families may hold stock in the profiled companies, there is an inherent conflict of interest in Stock Brain statements and opinions and such statements and opinions cannot be considered independent. Stock Brain and its management may benefit from any increase in the share prices of the profiled companies. Information contained herein contains forward looking statements within the meaning of Section 27A of the Securities Act of 1933 and Section 21E of the Securities and Exchange Act of 1934. Any statements that express or involve discussions with respect to predictions, expectations, beliefs, plans, projections, objectives, goals, assumptions or future events or performance are not statements of historical facts and may be forward looking statements. Forward looking statements are based on expectations, estimates and projections at the time the statements are made that involve a number of risks and uncertainties which could cause actual results or events to differ materially from those presently anticipated. This publication is a free service of Meridian Ventures LLC., a financial public relations firm that is sometimes compensated by companies it profiles. Meridian Ventures LLC. has been compensated up to seven thousand five hundred usd for increased public awareness of Amazonica Corp by a third party. It is to be assumed that one or more third parties as well as current shareholders may have shares and may choose to liquidate them at or about the same time these services are performed, which may negatively affect the stock price. This compensation constitutes a conflict of interest as to our ability to remain objective in our communication regarding the profiled companies. All direct and third party compensation received is and will be fully disclosed in any communication regarding a profiled company.