Newsletter
Stocks covered:
Compensation:
Avg $ Volume for Period:
GBGM

$25000

28491

Max Profit:

3.13 %

Gain at close:

-1.04 %

*We think that this promoter is a part of a group of promoters.
ATTENTION HUNTERS!
Put GBGM on your radar NOW!
With a massive rally already underway and shares still available under .02, GBGM needs your immediate attention!
GBGM's chart is on a massive upswing right now!
In fact, BarChart .com released a "100% BUY" rating based on the company's long term indicators!
It's no wonder considering GBGM is operating in an industry that Forbes calls "The $70 Billion Fantasy Football Market"
We've been watching this stock closely in the days leading up to this profile and we've been waiting for the perfect time to alert you.
Make sure you are quick on the draw, because an early surge past .02 could send GBGM into blue sky territory!
As always, be ready at 9:30 AM est sharp as stocks like this can tend to move fast!
TOP NEWS STORIES!
Global Gaming Network, Inc. Announces Software Provider/Financing Agreement With Atlantic City Fantasy Sports
GBGM announced that it had entered into an agreement with Atlantic City Fantasy Sports LLC (www.ACFantasySports. com), a provider of customized fantasy games software to casinos and sports bars throughout the United States. Under the agreement, GBGM has the opportunity to provide ACFS with customized fantasy league software that will be offered to various casinos and sports bars that can be accessed via smartphone, tablet, kiosks or on touch screen tables.
Read the FULL Release and past news:
http://finance.yahoo.com/q?s=GBGM&ql=1
About the Company:
Global Gaming Network (GBGM) is a developer, distributor and aggregator of related businesses operating in the mobile and online content and distribution industries.
GBGM owns and operates SportsAlert. com the leading independent provider of sports data to mobile telephones in North America, one of the pioneers and a "first mover" in this field.
It is a free, advertiser supported text message information service providing real time sports scores and updates to subscriber's mobile telephones.
GBGM is actively pursuing additional acquisitions and affiliations in compatible fields.
GBGM recently announced that it had entered into an agreement with Spinball Enterprises, Inc. (www.SpinBallInc. com), a company bringing the power of sophisticated analytics to consumers through superior accessibility and a positive user experience.
Spinball will make available free of charge its flagship product, Fantasy Football Crystal Ball, to users of GBGM's fantasy sports website AmpedFantasy. com, providing them with targeted analytics to improve chances of winning contests.
About the Industry:
I'm a traditionalist when it comes to my football tastes.
I still watch NFL games because of an interest in the teams and the outcome of the game.
For millions of others, their NFL interest centers in part or in whole on the statistical production of individual players that make up their fantasy teams.
Any visitor to websites like Yahoo Sports or ESPN will find an extensive number of articles focusing on fantasy activities, especially at this time of year with NFL fantasy drafts around the corner.
How big is the market?
In terms of actual expenditures, the Fantasy Sports Trade Association – yes, there is a trade association – estimates that 32 million Americans spend $467 per person or about $15 billion in total playing.
Roughly, $11 billion flows toward football.
These figures don't count ad revenue for fantasy hosting sites.
The NFL's annual revenue falls just under $10 billion currently.
So the "derivative" market has grown larger than the foundational market!
You may continue your research at
www.GlobalGamingNetwork.net
and make sure GBGM gets your FULL ATTENTION ASAP!!!
AS ALWAYS DO YOUR RESEARCH AND WATCH FOR MORE STOCKS FROM THE FREE STOCK ALERTS NETWORK!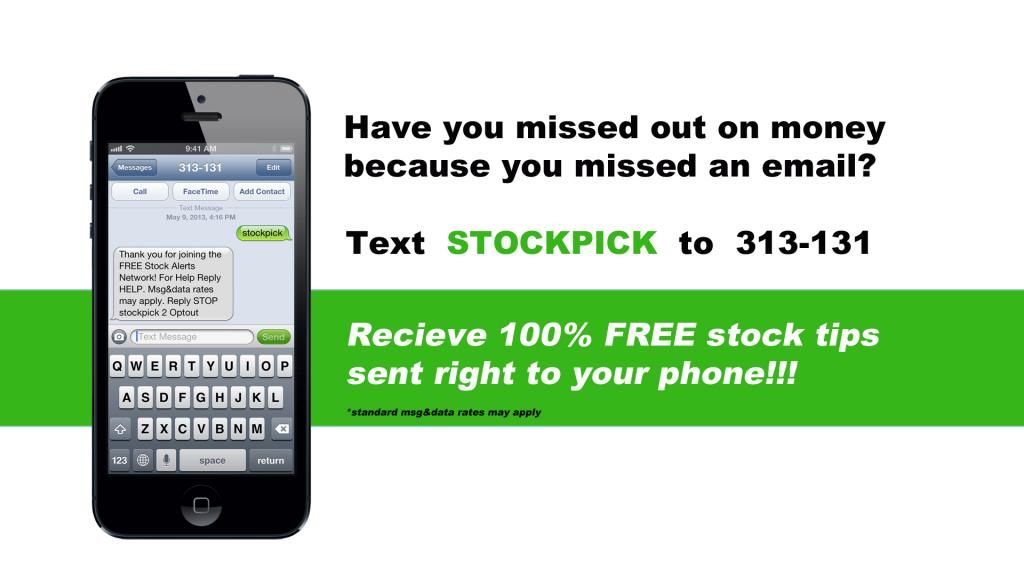 AS ALWAYS DO YOUR RESEARCH AND WATCH FOR MORE STOCKS FROM THE HUNTER!
Stock Hunter has a no tolerance spam policy, we will not sell or re distribute your email to any 3rd party. If applicable, please also unsubscribe from the newsletter using the link at the bottom of the email if you no longer wish to receive our emails. We only send our newsletters to opt-in members. Verify all claims and do your own due diligence. Stock Hunter profiles are not a solicitation or recommendation to buy, sell or hold securities. Stock Hunter is not offering securities for sale. An offer to buy or sell can be made only with accompanying disclosure documents and only in the states and provinces for which they are approved. All statements and expressions are the sole opinion of the editor and are subject to change without notice. Stock Hunter is not liable for any investment decisions by its readers or subscribers. It is strongly recommended that any purchase or sale decision be discussed with a financial adviser, or a broker-dealer, or a member of any financial regulatory bodies. The information contained herein has been provided as an information service only. The accuracy or completeness of the information is not warranted and is only as reliable as the sources from which it was obtained. It should be understood there is no guarantee that past performance will be indicative of future results. Investors are cautioned that they may lose all or a portion of their investment in this or any other company. In order to be in full compliance with the Securities Act of 1933, Section 17(b), Stock Hunter is owned and operated by Meridian Ventures LLC. Neither Meridian Ventures LLC. nor any of its affiliates, or employees shall be liable to you or anyone else for any loss or damages from use of this e-mail, caused in whole or part by its negligence or contingencies beyond its control in procuring, compiling, interpreting, reporting, or delivering this Web Site or e-mail and any contents. Since Stock Hunter receives compensation and its employees or members of their families may hold stock in the profiled companies, there is an inherent conflict of interest in Stock Hunter statements and opinions and such statements and opinions cannot be considered independent. Stock Hunter and its management may benefit from any increase in the share prices of the profiled companies. Information contained herein contains forward looking statements within the meaning of Section 27A of the Securities Act of 1933 and Section 21E of the Securities and Exchange Act of 1934. Any statements that express or involve discussions with respect to predictions, expectations, beliefs, plans, projections, objectives, goals, assumptions or future events or performance are not statements of historical facts and may be forward looking statements. Forward looking statements are based on expectations, estimates and projections at the time the statements are made that involve a number of risks and uncertainties which could cause actual results or events to differ materially from those presently anticipated. This publication is a free service of Meridian Ventures LLC., a financial public relations firm that is sometimes compensated by companies it profiles. Meridian Ventures LLC. has been compensated up to twenty five thousand usd for increased public awareness of Global Gaming Network by a third party. It is to be assumed that one or more third parties as well as current shareholders may have shares and may choose to liquidate them at or about the same time these services are performed, which may negatively affect the stock price. This compensation constitutes a conflict of interest as to our ability to remain objective in our communication regarding the profiled companies. All direct and third party compensation received is and will be fully disclosed in any communication regarding a profiled company.