Newsletter
Stocks covered:
Compensation:
Avg $ Volume for Period:
ENDV

$5000

UNKNOWN

Max Profit:

14.94 %

Gain at close:

0.00 %

*We think that this promoter is a part of a group of promoters.
If you do not want to receive FREE stock picks,
please unsubscribe by clicking the green button above.
Welcome back!
In case you missed last night's email, make sure you read this asap!
ENDV is in the hot seat this week.
The penny markets have been heating back up and we've found a substantially discounted play that needs your attention.
ENDV has proven capable of rapid advances in the past and could be in for yet another big move very soon.
Currently trading at only .085, ENDV is hoovering right above it's all time low.
Given that the stock has traded north of .70 (+700% above Tuesday's close), the upside could be insane.
Pulling back since then, ENDV could now be presenting a window of opportunity for investors ahead of a potential reversal in the sessions to come.
ENDV's growth potential is massive, and given the recent pullback could prove to be incredibly undervalued.
LATEST NEWS!
Endonovo Therapeutics Announces Immunotronic and Cytotronic Platforms

Endonovo Therapeutics, Inc. (OTCQB: ENDV) ("Endonovo" or the "Company"), an innovative biotechnology company developing bioelectronic products and therapies for regenerative medicine, announced two bioelectronic-based platforms for regenerative medicine.
Immunotronics™, a non-invasive and non-implantable immuno-regulatory device designed to treat inflammatory conditions in vital organs, including acute organ failure; and Cytotronics™, a proprietary bioelectronic-based method of expanding and manipulating cells for the creation of cell therapies and tissue engineering.
Bioelectronics/Electroceuticals have raised significant attention due to their potential ability in treating a wide array of conditions including heart failure, asthma, diabetes, incontinence and arthritis while reducing unwanted side effects associated with the use of drugs.
Last year the National Institutes of Health (NIH) announced a $248-million effort to map the body's electrical wiring and develop electroceuticals.
It will announce this upcoming autumn the first funding from the Stimulating Peripheral Activity to Relieve Conditions (SPARC) program. Additionally, DARPA, the Pentagon's blue-skies research arm, will announce the recipients of its $80 million ElectRx initiative, a program that is part of the defense agency's year-old biotech unit designed to advance discoveries that may help wounded warriors and others.
GlaxoSmithKline, is leading the private sector's funding of electroceuticals by investing up to $50 million in bioelectronic startups and $5 million more in basic research to map the body's electrical wiring and how it may affect chronic diseases. (continued)
Read More:
http://www.otcmarkets.com/stock/ENDV/news
Endonovo Therapeutics Announces Method for Large Scale Expansion of Cord Blood

Endonovo Therapeutics, Inc. (OTCQB: ENDV) ("Endonovo" or the "Company"), an innovative biotechnology company developing bioelectronic products and therapies for regenerative medicine, announced today the development of a large-scale method for the expansion of umbilical cord blood.
Each year, an estimated 60,000 patients with leukemia and lymphoma need bone marrow transplantation.
However, only 25,000 of those patients actually receive a transplant, primarily because the other 35,000 patients are unable to find a fully matched bone marrow donor.
Umbilical cord blood from newborn children is an excellent source of hematopoietic stem cells for stem cell transplants because their immune system is still immature and the stem cells have a lower probability of inducing an adverse immune response in patients.
Furthermore, a perfect immunological match between donor and recipient is not necessary, unlike in bone marrow transplants. (continued)
Read More:
http://www.otcmarkets.com/stock/ENDV/news
About ENDV
Endonovo Therapeutics, Inc. was incorporated in 2011 and headquartered in Woodland Hills, CA.
Endonovo Therapeutics, Inc. is a biotechnology company which develops cell-based therapies and non-invasive bioelectronic therapies to enhance the human life through regenerating tissues and organs.
It is developing therapies for various inflammatory, autoimmune, and degenerative diseases using cell therapies and time-varying electromagnetic fields.
Endonovo Therapeutics Targets Non-Invasive Treatment for Acute and Chronic Inflammatory Conditions of the Liver
Earlier this year on April 8, 2015, ENDV announced its intention to begin pre-clinical testing of its electroceutical technology to treat and reverse acute and chronic inflammatory liver pathologies.
This includes the conditions that cause nonalcoholic steatohepatitis (NASH) and human cirrhotic liver disease.
The American Liver Foundation estimates that up to 30-percent of the U.S. population is affected by non-alcoholic fatty liver diseases, including NASH and other obesity related liver ailments.
NASH is liver inflammation and cellular damage caused by a buildup of fat in the liver.
NASH occurs in people who drink little or no alcohol, especially people who are middle-aged and overweight or obese.
Approximately 20% of NASH cases result in scarring of the liver and cirrhosis if untreated, with the most acute cases often requiring liver transplantation.
There are no approved therapies for the treatment of NASH and there are few pharmaceutical therapies nearing approval over the next several years.
Alan Collier, CEO and Chairman of ENDV, commented, "We believe Endonovo's proprietary electroceutical technology holds great promise for the treatment of inflammatory conditions of hepatic origin, furthermore addressing NASH and human cirrhotic liver disease with a non-invasive and safe medical device."
I am urging all members to begin your research right away and lets be ready for ENDV this week!.
Pull up ENDV and get started on your DD!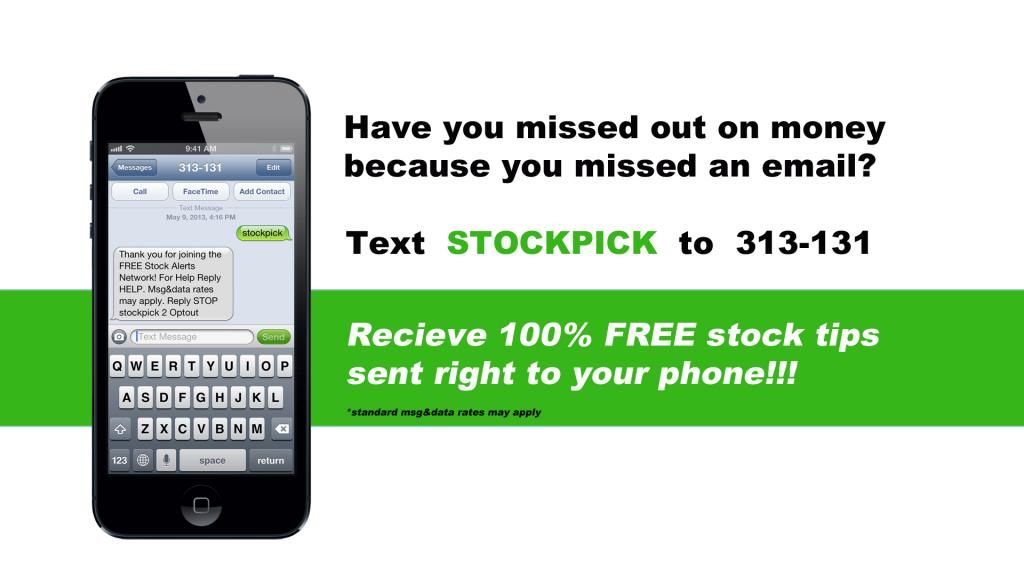 Trading Rules:
GETTING IN
Always use limit orders when getting into a stock. Pick an entry price and stick with it. Don't chase stocks. There will always be another trade right around the corner. Don't beat yourself up if you miss one. The last thing you want to do is over pay because you see a stock moving and think you are missing the boat. Never use market orders to enter into a trade. Using market orders allows the market maker to fill you at whatever price they like and leaves you vulnerable to getting poor fills.
IF A STOCK GAPS WAY UP DO NOT CHASE IT.
Most stocks that gap up will come down during the day. (usually starting between 9:45 EST and 10:15 EST) When a stock gaps up the market makers will usually push it lower starting at this time to try to get investors to panic and sell shares back to them so they can make a profit on any shares they are short from filling orders on the gap. If you like the stock and it gaps up you can usually pick up cheaper shares when the market settles back.
WATCH THE OPEN
Watching the open is very important. You can learn a lot about how a stock may act in the first 10-15 minutes after the market opens. The first thing I look for is lots of selling. If you are watching a stock that has an average daily volume of 50,000 shares and the stock trades 250,000 shares in the first ten minutes and it isn't moving this is not a good sign. This means there are lots of sellers and they are probably only going to get more aggressive as the day goes on. You want to see a stock tick up on a regular basis as you see buys come in. If you are in a stock and you see lots of buying and it's not moving GET OUT. Don't wait. KEEP YOUR LOSSES SMALL THE SAFEST WAY TO DO THIS IS TO SELL A STOCK IF IT GOES BELOW THE PRICE IN MY ALERT.
When you enter a trade you need to determine how much you are willing to risk. Have a firm number and get out if the trade goes against you. Every big loss started as a small loss where the investor lost control of their emotions and didn't close out the trade. When you're an investor you are going to have trades that go against you. It happens to everyone. Successful traders know how to limit losses while unsuccessful ones do not. They begin to hope and pray that the stock will turn around so they don't lose money and next thing they know a small 10% loss is now a 40% loss. At this point they begin to think the stock cannot go any lower and they hang on. Now it's a 90% loss and they finally sell. Do not let this be you. Put a line in the sand in every trade you do. When it gets over that line, get out.
BE CONSISTENT
Get used to booking profits no matter how small. It may help to learn to take small profits when you begin. There is nothing wrong with taking 10%, 15%, or 20% profits on trades. This gets you in a winning state of mind and makes taking profits much more of a habit. You do not need to buy at every low and sell at every high in order to make a lot of money in the market. You just need to be consistent. Everyone wants to hit home runs when they buy penny stocks but the fact is most investors will lose more money hanging on for the big winner instead of taking consistent profits.
DO NOT BE GREEDY.
This will be the death of your trading account. A mistake that many traders make is allowing a profitable trade to turn into a break even or losing trade. Always book profits no matter how small. Put the money in the bank. Follow these rules and you will become a much better trader!
Disclaimer:
This publication is owned and operated by Meridian Ventures LLC, a financial public relations firm. Verify all claims and do your own due diligence. Meridian Ventures' profiles are not a solicitation or recommendation to buy, sell or hold securities. Meridian Ventures is not offering securities for sale. An offer to buy or sell can be made only with accompanying disclosure documents and only in the states and provinces for which they are approved. All statements and expressions are the sole opinion of the editor and are subject to change without notice. Meridian Ventures is not liable for any investment decisions by its readers or subscribers. It is strongly recommended that any purchase or sale decision be discussed with a financial adviser, or a broker-dealer, or a member of any financial regulatory bodies. The information contained herein has been provided as an information service only. The accuracy or completeness of the information is not warranted and is only as reliable as the sources from which it was obtained. It should be understood there is no guarantee that past performance will be indicative of future results. Investors are cautioned that they may lose all or a portion of their investment in this or any other company. In order to be in full compliance with the Securities Act of 1933, Section 17(b), this publication and accompanying website is owned and operated by Meridian Ventures LLC. Neither Meridian Ventures LLC. nor any of its affiliates, or employees shall be liable to you or anyone else for any loss or damages from use of this e-mail, caused in whole or part by its negligence or contingencies beyond its control in procuring, compiling, interpreting, reporting, or delivering this Web Site or e-mail and any contents. Since Meridian Ventures receives compensation and its employees or members of their families may hold stock in the profiled companies, there is an inherent conflict of interest in Meridian Ventures' statements and opinions and such statements and opinions cannot be considered independent. Meridian Ventures and its management may benefit from any increase in the share prices of the profiled companies. Information contained herein contains forward looking statements within the meaning of Section 27A of the Securities Act of 1933 and Section 21E of the Securities and Exchange Act of 1934. Any statements that express or involve discussions with respect to predictions, expectations, beliefs, plans, projections, objectives, goals, assumptions or future events or performance are not statements of historical facts and may be forward looking statements. Forward looking statements are based on expectations, estimates and projections at the time the statements are made that involve a number of risks and uncertainties which could cause actual results or events to differ materially from those presently anticipated. All direct and third party compensation received is and will be fully disclosed in any communication regarding a profiled company. Meridian Ventures has been compensated up to five thousand usd for investor awareness of ENDV and we own no shares in the profiled company. It is to be assumed that one or more third parties as well as current shareholders may have shares and may choose to liquidate them at or about the same time these services are performed, which may negatively affect the stock price. This compensation constitutes a conflict of interest as to our ability to remain objective in our communication regarding the profiled companies.
This message was sent to xxxxxx@gmail.com from:
HeroStocks.com | info@herostocks.com | Meridian Ventures LLC | 1255 University Avenue | New York, NY 14607
Unsubscribe