Newsletter
Stocks covered:
Compensation:
Avg $ Volume for Period:
OTOW

$5000

4234

Max Profit:

40.00 %

Gain at close:

14.29 %

*We think that this promoter is a part of a group of promoters.
The Following is a Paid Advertisement and not a solicitation or recommendation to buy or sell securities. We are not a licensed financial advisor and do our best to bring you accurate information, but errors may and sometimes do occur. If you are receiving this Email Newsletter, you have Agreed to the Terms and Conditions in both our Disclaimer and Privacy Policy.
We started off the week on Tuesday with a bang!
That pick, PSSS,
hit a high of $0.258 for a +131% intraday gain over our buy call of $0.111 per share...
We hope you already cashed out your profit because we've discovered another potential triple-digit percent gainer!
Immediately turn your attention to
OTOW (O2 Secure Wireless, Inc.)
...
This
emerging internet and communication technology company provides high speed wireless broadband products, solutions and services to residents within high-density residential communities, mobile professionals, as well as to companies that support these type of customers.
In a press release from earlier this year,

OTOW

projected that first year sales from the

OTOW

Network will generate a minimum

of

$25 million in gross revenues

!
The

company followed up at the end of June reporting that
it is

on

track to achieve sustained profitability and positive cash-flow in

the

near-term!
OTOW has initiated its plan for Global Expansion for the development of international telecommunications and data projects!
In August, the company announced a revenue sharing agreement as part of the relationship with LOOKHU (www.lookhu.com), an online subscription service that delivers movies, music, television shows, apps and games.
LOOKHU is currently available on any Android device, Apple TV, Sony Playstation, Xbox, and Nintendo Wii.
A report out by Juniper Research has found that by 2017, annual revenues from only mobile entertainment services will reach almost $75 billion!
This substantial growth is primarily driven by the emergence of more sophisticated monetization strategies allied to app-centric mobile devices along with mobile VoIP subscribers nearing 410 million by 2015.
The company also recently attended the CTIA Wireless Association World Conference in Las Vegas, Nevada, where OTOW met with a variety of equipment vendors who align with the company's upcoming projects.
From a business standpoint, the company sure has all of its ducks in a row!
From a technical standpoint, OTOW looks equally impressive...
Starting about 11-months ago, we witnessed the company rocket for nearly +8,900% in gains...
OTOW moved from the subpenny level of $0.005 to a 52-week high of $0.45 in a little more than 4 month!
Timing is everything in

the

stock market and at

the bargain subpenny price of $0.007

per share,

OTOW

looks as good as a guarantee as we can find right now for easy triple-digit percent profit...
Please review OTOW's

Company Profile

,

1-Year Chart

, and most recent

News Release

below:
-------------------------------------
Company:

O2 Secure Wireless, Inc.
Ticker: OTOW
Current PPS: $0.007
Float: 4.6M
Website: www.O2SecureWireless.com
-------------------------------------
O2 Secure Wireless (OTOW) is a U.S company who designs, develops, and deploys domestic and international wireless tower facilities that offer Wi-Fi and mobile services.
The company has developed a platform technology of mobile wireless for adoption in international countries where mobile wireless services are highly sought after. Known as the OTOW Network, mobile content such as music, movies, games, and TV shows, and mobile services will be accessible to the user through the company's smartphone model and two tablet offerings which is projected to total a million units in the first year of sales and Generate Approximately $25 million in Gross Revenues. Additional revenues will derive from OTOW's latest mobile introduction of the O2 VOIP App which provides a current calling rate to the U.S for one cent per minute from anywhere in the U.S and is available for download on the Apple App Store and Google Play Store.
Currently, the OTOW Network is providing mobile content to Mexico, Dominican Republic, Costa Rica, and Haiti markets and is seeking Additional Strategic Alliances for Additional Mobile Developments to the network to satisfy mobile subscriber needs. One such feature is the company's intention to offer all of its domestic and international clients with the ability to choose and customize their own mobile database and is in current negotiations with a global mobile content supplier to offer additional entertainment content. Incidentally, OTOW will soon launch the first version, the first of a series of releases, of its consumer Digital Music Store that will feature today's popular artists in addition to its expansion with an Online Entertainment Subscription Service. OTOW has Signed a Strategic Alliance and Program Licensing Agreement with LOOKHU to offer the world's most popular music, movies, TV shows, games, and more both live and on-demand, and develop the company's goal for expanding mobile content.
Market
By the end of 2014, it is estimated the number of smartphones will exceed the global population to total 7.3 billion.

By the end of 2014, there will be approximately 3 billion internet users with two-thirds of them coming from developing countries.

The global number of telecommunications and mobile-broadband subscribers will reach 2.3 billion by the end of 2014 with 55% of these 3 million phones are replaced each month in the U.S alone.

According to EMarketer.com, mobile ad content is on track to increase 75.1% to total $31.45 billion and account for almost one quarter of the global digital ad spending.

According to a report by Juniper Research, annual revenues from the mobile entertainment services market alone will reach approximately $75 billion

Research indicates U.S mobile local ad revenues will reach $4.5 billion for this current 2014 and reach $15.7 billion by 2018.

Research also indicates revenue from mobile apps in North America will surpass $27 billion by 2018.

By 2015, there will be an estimated 410 million mobile VoIP subscribers.

The Global VoIP Communication market is expected to grow to $88 billion by 2018

VoIP services in the North American alone will total $9.35 billion by 2019

LOOKHU is currently available on any Android device, Apple TV, Sony Playstation, Xbox, and Nintendo Wii.
Recent News
The company has recently

Secured DTC Eligibility

to simplify the process of its common stock trading.
OTOW announced the company is

on track for sustained profits

and achieve a positive cash flow.
OTOW has initiated its plan for

Global Expansion

for the development of international telecommunications and data projects.
The company recently attended the CTIA Wireless Association World Conference in Las. Vegas, Nevada where OTOW met with a variety of equipment vendors who align with the company's upcoming projects.
We almost forgot to mention the best part...
According to OTCMarkets.com, OTOW

has a

float

of

just

4.6M

...
A some quick math proves that there is only $32,200 in shares publically available for trading at the current subpenny price of $0.007!
The

law

of

supply & demand will apply today, and we could be in store for the beginning of a return run to

OTOW

's 52-week high

of

$0.45 for as much as +6,328.57% in possible profit!
We are urging all members to immediately add OTOW to the top of their watchlist, and be prepared to take action early today @ 9:30am EST!
Best Regards,
The StockRockandRoll Team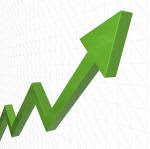 * Share the wealth by forwarding this email to your friends & family who have yet to join the fastest growing network of successful traders on the web!
Remember, the first step to becoming a successful penny stock trader is opening up a trading account at a reputable online brokerage, so if you haven't done so already, you can start by clicking here!
O2 Secure Wireless Inc. attends Super Mobility Week powered by the CTIA
12:37p ET August 22, 2014 (PR NewsWire)

O2 Secure Wireless, Inc. (OTC PINK: OTOW) is announcing that they will be attending the CTIA Wireless Association World Conference in Las Vegas, Nevada on September 9-11, 2014 in order to meet with new LTE equipment vendors for the company's upcoming projects who have interest in the rapid growth O2 Secure Wireless is undergoing in this ever growing market. O2 Secure Wireless, Inc. will be evaluating the latest in technologies in Cyber Security, VOLTE, mobile payment applications, privacy software and other areas of business the Company has both vested interest in and will be launching. Information on the conference can be found at: http://www.ctia.org/

"We are looking forward to meeting with our current and possible future vendors who have taken a serious interest in our company. In the technology world everything changes rapidly and it is important for the company to stay on top of these new and exciting advancements," states Val Kazia, CEO of O2 Secure Wireless. "We will be meeting potential vendors who have both indicated interest in assisting us with ramping up product orders and services we provide. Such vendors are attending the show to specifically meet with us for our upcoming projects.

-- Mobile broadband subscriber penetration will reach 32 percent worldwide, or 2.3 billion users. 55 percent of new subscribers are from developing nations who previously lived in areas with limited access to the Internet.

-- Around 62 percent of people reported reading more now than before because they can read via a mobile device, according to a survey of nearly 5,000 people in Ethiopia, Ghana, India, Kenya, Nigeria, Pakistan and Zimbabwe.

-- Tablet Connections to Increase 66% by 2015. By the end of 2014, mobile subscribers are expected to reach 7 billion users, almost the equal to the world's total population, with 75 percent of users residing in developing economies. Growing at an average rate of 78.4 percent a year, wearable wireless devices, also known as wearable's, are expected to reach 111.9 million devices globally by 2018.

-- Revenue from mobile apps will exceed $27 billion by 2018 in North America, owing mainly from in-app purchases and in-app advertising.

-- More than fifty percent of consumers believe mobile devices will replace televisions as the most common way to consume television shows and movies in the next eight years

-- Mobile data traffic in North America will multiply itself by seven between 2013 and 2019.

About CTIA-The Wireless Association(R)

CTIA-The Wireless Association is an international nonprofit membership organization that has represented the wireless communications industry since 1984. Membership in the association includes wireless carriers and their suppliers, as well as providers and manufacturers of wireless data services and products. The association advocates on behalf of its members at all levels of government. CTIA also coordinates the industry's voluntary efforts to provide consumers with a variety of choices and information regarding their wireless products and services. This includes the voluntary industry guidelines; programs that promote mobile device recycling and reusing; and wireless accessibility for people with disabilities. CTIA also supports numerous important industry initiatives, such as GrowingWireless.com to provide parents with tools and information to educate themselves so they may teach their kids how to use wireless technology responsibly; "go wireless, go green" campaign to educate consumers and policymakers about the industry's numerous eco-friendly initiatives and activities; "On the Road, Off the Phone," a teen-focused safe driving public service announcement campaign; AccessWireless.org, a resource for consumers to research and find information on accessible wireless products and services; and text4baby, a free mobile educational service to promote the birth of healthy babies. The association also operates the industry's leading trade shows and certification programs, which provide carriers and manufacturers peace of mind by leveraging expertise from CTIA members across the ecosystem and harmonizing processes with partner organizations.

About O2 Secure Wireless: O2 Secure Wireless is currently developing numerous wireless broadband facilities in the U.S. O2 Secure Wireless is also instrumental in the development of wireless broadband communication services internationally. The Company is currently being structured to provide affordable flat rate pre-paid wireless services in developing countries internationally.

For more information visit our website: www.o2securewireless.com, email info@o2securewireless.com or contact Investor Relations: 855-222-0221

SOURCE: O2 Secure Wireless Inc.


This Week's Popular Articles
How To Profit From The Spike In Natural Gas Prices During The Winter

Posted on 10/28/14

Play The Averages If you are trying to make money in the stock market, you need to understand how to profit from the spike in natural gas prices during the winter season. Natural gas is one of the most volatile commodities that trades in...

READ MORE

2015 IPO Outlook

Posted on 10/24/14

The 2015 IPO outlook features some well-known names in the technology world, some of which have put off their Initial Public Offerings (IPOs) during 2014, due to company-specific reasons and in some cases due to stock market volatility. 2014 is a tough act for 2015 to follow...

READ MORE
** Remember: Trade Smart and Always Take Profit When You Are In The Position To Do So! **
Like Us on Facebook
Follow Us on Twitter
Join Us on Google+
Send Us an Email
StockRockandRoll.com has been compensated five-thousand dollars by Awareness Consulting Network, LLC for a one-day profile on OTOW.
StockRockandRoll.com has been previously compensated seven-thousand five-hundred dollars by Awareness Consulting Network, LLC for a one-day profile on OTOW which has expired.
StockRockandRoll.com has been previously compensated ten-thousand dollars by Awareness Consulting Network, LLC for a one-day profile on OTOW which has expired.
StockRockandRoll.com has been previously compensated eleven-thousand five-hundred dollars by Awareness Consulting Network, LLC for a one-day profile on OTOW which has expired.