Newsletter
Stocks covered:
Compensation:
Avg $ Volume for Period:
ONCI

$7000

UNKNOWN

Max Profit:

68.75 %

Gain at close:

0.00 %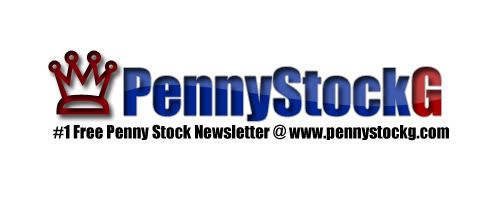 ONCI .0023 High Alert Here!!
Hello traders, we are putting ONCI on high alert here! Company is OTCQB, they reduced their debt by $250,000! They are in the works on a merger. This stock is very under valued here. Our top analyst all agree that ONCI will be a huge winner! Act fast, it will not last long down here!


On4 reduces debt by a quarter million dollars
VANCOUVER, Dec. 13, 2012 /PRNewswire via COMTEX/ -- On4 Communications, Inc. ("On4") (OTCQB: ONCI) is pleased to announce that the company has reduced its convertible note liability by $250,000.
"We are pleased to have successfully reduced a large portion of our debt burden" stated Clayton Moore, President and CEO of On4. "As we move closer to the completion of the merger between On4 and NetCents we want to ensure the company is as financially stable as possible so we are taking aggressive steps to strengthen our balance sheet." Mr. Moore further stated, "The Company's management team will continue to work to reduce outstanding debt."
About On4 On4 Communications, Inc. is a development stage company focused on wireless and online payment technologies. On4 is actively looking for acquisitions and merger opportunities within these industries. On4 has identified NetCents Systems Ltd., (www.net-cents.com), a technology company that is on the verge of establishing itself as a global contender in the online payment industry. On4 has a signed agreement in place with NetCents and will be facilitating the global rollout of the NetCents platform. On December 15, 2011 On4 entered into a definitive Share Exchange Agreement with NetCents Systems Ltd. ("NetCents") where at closing On4 will acquire 100% of the issued and outstanding shares of NetCents and NetCents will become a wholly owned subsidiary of On4. The Company is a Development Stage Company, as defined by Financial Accounting Standards Board ("FASB") Accounting Standards Codification ("ASC") 915, Development Stage Entities, and has not yet generated significant revenues from their intended business activities.
About NetCents NetCents is an integrated, international financial transaction hub that delivers a 100% secure, self-administered and anonymous payment system developed for the purpose of making safe online purchases and money transfers.
The NetCents technology is simple, innovative and works in harmony with existing banking platforms. Triggered by a valid email address, it provides a real-time, two-way flow of funds over the web while protecting users from identity theft or credit card fraud and can significantly reduce transaction costs for Merchants and consumers.
NetCents provides the merchant with the means to connect with all consumers whether or not they hold direct access to a credit card. This payment option for consumers and merchants provides peace-of-mind with no fear of identity theft or credit card fraud.


February 27th, 2013
View Full Disclaimer Here
THIS disclaimer is to be read and fully understood before using our site or joining our email list. BY USING THE SITE OR JOINING OUR EMAIL LIST, YOU AGREE TO THE FOLLOWING TERMS OF USE.
WE ARE NOT REGISTERED BROKER DEALERS OR REGISTERED INVESTMENT ADVISORS, AND ARE NOT QUALIFIED TO GIVE FINANCIAL ADVICE. This site, www.pennystockg.com, is property of and operated by PennyStockG, LLC (PennyStockG). PennyStockG is a financial information and marketing firm which provides paid advertising services for our clients to generate exposure of the featured companies. PennyStockG nor its owners, employees, affiliates and agents responsible for the content of this site are not registered as Broker Dealers, Investment Advisors or financial analysts in any jurisdiction whatsoever, nor are they members of any association for research providers. We are not qualified to give financial advice to anyone.
WE MAY BE PAID TO PUBLISH THE INFORMATION POSTED TO THE SITE AND SENT TO YOU BY EMAIL, WHICH IS PROVIDED FOR INFORMATION PURPOSES ONLY AND IS NOT INVESTMENT ADVICE. The content of our site and our e-mail alerts is advertising used to generate exposure of certain featured companies and does not purport to provide an analysis of the companies' financial position, operations or prospects,. In certain cases, PennyStockG is paid a fee for such services, which is disclosed at the bottom of this disclaimer [HYPERLINK]. Our analysis is provided solely for informational purposes, and should not be construed as a recommendation or solicitation to buy or sell any security.
BY FEATURING A COMPANY'S STOCK, WE ARE NOT RECOMMENDING THAT YOU PURCHASE OR SELL THAT COMPANY'S SECURITIES, WHICH ARE HIGHLY SPECULATIVE. The stocks featured on our site and in our emails are classified as "micro-cap" securities, and investment in these securities is highly speculative and carries an extremely high degree of risk. It is possible that an investor's entire investment may be lost or impaired due to the speculative nature of these investments. Investors use of the information provided by PennyStockG is at the investor's sole risk, which may result in the loss of some or all of an investor's entire investment. PennyStockG makes no recommendation that the securities of the companies profiled should be purchased, sold or held by individuals or entities that learn of the profiled companies through PennyStockG. Do not listen to what we say, do your own research.
INFORMATION IS PROVIDED BY THIRD PARTIES AND IS NOT GUARANTEED TO BE ACCURATE OR COMPLETE, SO DO YOUR HOMEWORK BEFORE ACTING UPON ANY INFORMATION YOU MAY RECEIVE FROM US. Much of the information provided to you will be from other sources and is not guaranteed by PennyStockG as being an accurate or a complete statement or summary of the available data. PennyStockG makes no representations, warranties or guaranties as to the accuracy or completeness of the content of the information provided to readers, expressly disclaims and accepts no liability for how readers may use the content of the site or any e-mail content, and is not responsible for errors and omissions in any such information. Investors should use the information provided by the profiled companies as a starting point for doing additional independent research in order to form their own opinion regarding investing in the profiled companies. Our featured companies are traded on the OTC Bulletin Board or Pink Sheets, and are required to file periodic reports under applicable securities laws, which are publicly available from the U.S. Securities and Exchange Commission (SEC) at its website (http://www.sec.gov). The SEC also provides general investor information about publicly-traded companies, advice to investors and other investor resources. Other investor resources are available from the Financial Industry Regulatory Authority through its website athttp://www.finra.org. Readers are strongly urged to independently verify all information provided and to perform their own due diligence on any featured companies, including consulting with a qualified investment professional and verifying that an investment in any featured company is appropriate and suitable for the reader. Factual statements made by the profiled companies are made as of the date stated and are subject to change without notice. Any opinions expressed also are subject to change without notice.
THERE ARE POTENTIAL CONFLICTS OF INTEREST AS THE RESULT OF INVESTMENTS BY THIRD PARTIES PROVIDING INFORMATION OR BY PennyStockG. Third parties providing information to PennyStockG may from time to time have a position in the securities discussed and featured on the site, and may make purchases or sales of such companies' stock. Additionally, PennyStockG or its owners, affiliates, officers and representatives also may hold positions in the stock of the companies that are profiled or featured on the site, and may make purchases or sales in such companies' stock from time to time. These positions may increase or decrease at any time before, during or after distribution of information, which may result in profits to such parties in the event the shares of the company increase in value, and, in some cases, may negatively affect the stock price. In the event PennyStockG or its owners, affiliates, officers and representatives hold positions in the stock of the companies while they are profiled or featured on the site, these shares are intended to be sold shortly before, during or shortly after distribution of information. This should be viewed as a potential conflict of interest and should be considered when reading the information provided.
RELEASE OF LIABILITY. Through use of this site or our email list, you agree that you are of at least 18 years of age, and that you shall hold harmless PennyStockG, its owners, officers, employees, agents and representatives, and to completely release them, from any and all liability due to any and all loss (monetary or otherwise), damage (monetary or otherwise), or injury (monetary or otherwise) that you may incur through your use or reliance upon the information provided by or through PennyStockG.
SAFE HARBOR STATEMENT, FORWARD-LOOKING STATEMENTS. Investing in securities is speculative and carries risk, and past performance does not guarantee future results. You should never invest in any stock featured on our site or in our emails unless you can afford to lose your entire investment.
Information provided on this site or e-mail alert contains or incorporates by reference "forward-looking statements" within the meaning of Section 27A of the Securities Act of 1993 and Section 21E of the Securities Exchange Act of 1934 and the Private Securities Litigation Reform Act of 1995, including statements regarding expected continual growth of the company and the value of its securities, with respect to plans and strategies of the featured companies. As such, any statements contained herein or incorporated herein by reference that are not statements of historical fact may be deemed to be forward-looking statements. Without limiting the foregoing, the words "believe(s)," "anticipate(s)," "plan(s)," "expect(s)," "project(s)", "forecast(s)," "will," "estimate(s)," "understand(s)," or that by statements indicating certain actions "may," "could," or "might" occur and similar expressions are intended to identify forward-looking statements. Statements that are not strictly historical are "forward-looking" within the meaning of the Safe Harbor Clause of the Private Securities Litigation Reform Act of 199 involve risk and uncertainties that may affect the company's actual results of operation. These risks and uncertainties include, but are not limited to, demand for a company's products both domestically and abroad, a company's abilities to continue to develop its market, a company's ability to obtain necessary financing, general economic conditions, and other factors that may be more fully described in the company's literature and periodic filings with the SEC.
DISCLOSURE OF FEES. PennyStockG has been paid the following fees in consideration of featuring certain companies on the site and in email alerts:
Please be advised PennyStockG.COM has been compensated seven thousand dollars cash by a 3rd party for a profile on ONCI
THIRD PARTY WEBSITES AND INFORMATION. This site and email you receive may provide hyperlinks to third party websites or access to third party content. PennyStockG does not control, endorse, or guarantee content found in such sites. You agree that PennyStockG is not responsible for any content, associated links, resources, or services associated with a third party site. You further agree that PennyStockG shall not be liable for any loss or damage of any sort associated with your use of third party content. Links and access to these sites are provided for your convenience only.