Newsletter
Stocks covered:
Compensation:
Avg $ Volume for Period:
PGEI

$10000

8094

Max Profit:

31.34 %

Gain at close:

19.40 %

*We think that this promoter is a part of a group of promoters.
If you do not want to receive FREE stock picks,
please unsubscribe by clicking the green button above.
My HUGE Wednesday Alert is Here:
PGEI (ProGreen Properties, Inc.)
Get Ready For Today's Opening Bell!
Ok, now it's time for some excitement!
In fact, I once watched PGEI go on one of the biggest runs I've ever seen!
In February of last year, PGEI ran to an intra-day high of .15… its previous close was .0031.
Do the math… it's Ginormous!
It opened that day at .03, meaning it ran 400pct on massive volume from the open to hit the day's high of .15.
It closed up over 1,700pct from its previous close.
That day everyone learned about PGEI, it captured the attention and the imagination of the small markets… it was mesmerizing.
Now I'm not saying we're in for another day like that, but when PGEI jumped onto my radar again, I was more than a little excited. (See the Historical Quote from that day here)
Our last few plays have seen some very nice upward movement, a total of +80% upside last week to be exact... but it's time for something that could get the blood flowing.
As I always say, the past is not always a good indicator of what the future will hold, but one thing we do know is that PGEI is a proven mover, one of the biggest runners I've ever seen.
ProGreen Properties, Inc. (PGEI)
ProGreen Website :: Chart and Quote
First things first, this is a brand new play with very BIG history… so let's first take a close look at the chart and its indicators:
Short Term Indicators:
Exponential Moving Average: Very Bullish
Moving Average Convergence/Divergence: Very Bullish
Low Analysis: Bullish
Stochastic: Bullish
Medium Term Indicators:
Exponential Moving Average: Very Bullish
Moving Average Convergence/Divergence: Bullish
Three Day Displaced Moving Average: Bullish
Fibonacci: Bullish
Low Analysis: Bullish
20 – 100 Day MACD Oscillator: Green
Long Term Indicators:
Exponential Moving Average: Very Bullish
100 Day Moving Average vs Price: Green
50 – 100 Day MACD Oscillator: Green
LATEST NEWS!
ProGreen Properties Provides Update on Joint Venture with American Residential

ProGreen Properties, Inc. (PROGREEN) (OTCQB-PGEI), announced in a press release on December 17, that the company was entering into a joint venture with American Residential Gap LLC (ARG), a real estate investment company in Sweden.
This resulted in the formation of PAJV LLC (PAJV) in late December.
The JV is based on ARG providing 100% of all funding in real estate projects performed by PAJV, with PROGREEN handling everything from acquisition to sale.
Realized profits from the individual projects are then split 50/50 between the two parties.
The joint venture is already starting to produce favorable results.
On January 8, 2015, PAJV acquired a property under construction from PROGREEN, and is from that time funding all cost to complete the project.
The property is due for completion at the end on May and will start to be marketed in June to the public.
On January 30, 2015, PAJV closed on the acquisition of a further four residential properties.
Three of these were already leased and PAJV sold these three properties to ARG on February 9, resulting in a fee for PROGREEN of 28% of total cost of properties.
The fourth property has now also been leased and sold to ARG, with a fee of 24% paid to PROGREEN.
"We are very pleased with the rapid market traction with PAJV.
We are currently evaluating further opportunities and remain excited about the future with ARG," says Jan Telander, President and CEO.
Read More:
http://www.otcmarkets.com/stock/PGEI/news
About the Company:
ProGreen Properties acquires and develops real estate properties then converts them into high yield situations.
The Company is engaged in the business of acquiring, refurbishing and upgrading residential real estate into modern affordable homes, with some being aimed at the local real estate market and some being leased and subsequently sold to European backers.
ProGreen's business model is to acquire, refurbish and upgrade existing properties into more energy efficient, comfortable and healthier homes that are leased to suitable tenants, who are willing to pay more, in order to live in a ProGreen property.
The U.S. market for green single-family housing projects was sized at approximately 10BLn Dlrs in 2008 and has only grown larger.
The Green Real Estate Market:
- In 2015, it is estimated that 40-48% of new nonresidential construction will be green, equating to a 120-145Bln Dlr opportunity.
- 62% of firms building new single-family homes report that they are doing more than 15% of their projects by Green standards. By 2018, that percentage is expected to increase to 84%.
- More than 3.6Bln square feet of building space are "LEED"-certified (as of Jan, 2015)
- 41% of all nonresidential building starts in 2012 were Green, as compared to just 2% of all nonresidential building starts in 2005.
- Current market trends suggest that building owners and managers will put in an estimated 960Bln Dlrs between now and 2023 on Greening their existing built infrastructure.
"LEED" is the most popular and widely used green building rating system across the globe. There are currently more than 69k LEED building projects located in over 150 countries and territories.
During the foreclosure crisis, REITs noticed an opportunity to snap up and retrofit properties before putting them back on the market at a big mark-up.
Green labels, like a LEED certification, carry a price tag that averages about 9% higher than a non-green equivalent.
Combine that gain with the low cost of buying a foreclosed property, and REITs have a high potential for profit.
The facts regarding the "Green" building market are astounding.
This Press Kit from the U.S. Green Building Council (USGBC) gives an excellent overview of just how enormous this market potential is: Green Building Facts
While the overall market is showing definite signs of improvement, there are still a huge number of foreclosed properties coming into the market.
This increase in demand with still depressed property prices, is creating exceptional long term opportunities for real estate opportunists with market knowledge.
ProGreen has created a unique market approach and business strategy, in order to be able to benefit from the change in this market.
ProGreen is made up of the following wholly-owned subsidiaries:
- ProGreen Realty LLC – purchasing, leasing and sale of properties
- ProGreen Property Management LLC – management of properties sold to backers
- ProGreen Construction LLC – in house construction company
ProGreen is offering professionally managed condos and houses of exceptional standards, with only a minimal competition in the market place.
As a result of high demand and very limited competition, ProGreen rental properties are yielding very high returns.
This has created the opportunity for ProGreen to offer for sale to European backers, fully managed income producing residential real estate, producing returns that far exceed what is the norm in Europe, while still keeping healthy margins and maintaining property management.
In recent news, PGEI entered a Joint Venture Agreement with American Residential Gap LLC (ARG), a wholly owned subsidiary of AMREFA in Sweden, with which ProGreen has existing property financing arrangements.
Under the existing agreement with AMREFA referred to above, ARG acquired two more properties from ProGreen on October 1.
ProGreen recently confirmed that AMREFA will continue to provide more project funding. The Company has also signed a 3Mln Dlr MOU with Futura Fastigheter AB (Sweden).
Under this new agreement ARG and ProGreen will jointly acquire primarily distressed properties in Michigan, with ARG providing 100% of the funding.
Properties to be acquired will be, single family residences suitable to be converted into rental homes, single family homes to be refurbished, upgraded and sold, and land for construction of New Homes.
Take a look at this quote from the President & CEO of PGEI, Jan Telander:
"We are very excited about the recent turn of events, with this new joint venture as well as with ARG now having a funding agreement in place with a local bank, which considerably increases ARGs financial capacity for larger acquisitions."
Now that's an impressive leap forward; PGEI's growth strategy seems to be well underway and with the addition of their recent joint venture their future could be a very bright one.
Conclusion:
It seems PGEI has come a long way since we saw them shock the small markets a year ago.
The Company's agreements seem to have led to the growth in operations in a short period of time.
With solid funding and a clear-cut path in place it seems the sky could be the limit for PGEI.
"Green" standards are dominating new development and it seems PGEI's focus is right on target.
Also, as I mentioned way up top, PGEI is one of the biggest runners I've ever seen.
Don't sit on your hands; put PGEI front and center on your Watchlist right now… start your research… and GET READY!
We could be in for another monster day ahead!
PGEI closed today at just .024… that's just north of 2cents.
If we were to see another historical run it could translate to Monstrous Percentages.
Time to get ready... do not miss PGEI!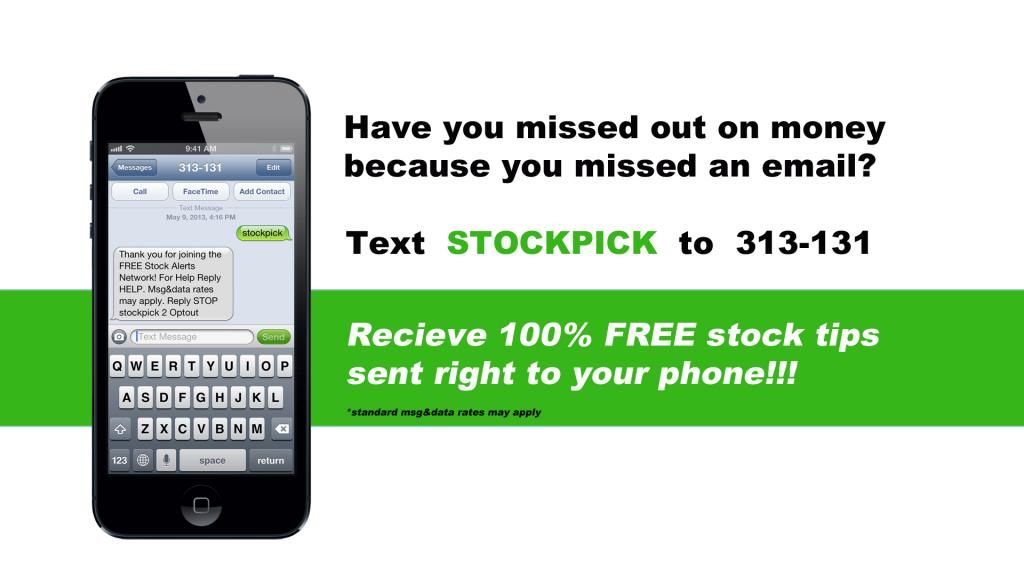 Trading Rules:
GETTING IN
Always use limit orders when getting into a stock. Pick an entry price and stick with it. Don't chase stocks. There will always be another trade right around the corner. Don't beat yourself up if you miss one. The last thing you want to do is over pay because you see a stock moving and think you are missing the boat. Never use market orders to enter into a trade. Using market orders allows the market maker to fill you at whatever price they like and leaves you vulnerable to getting poor fills.
IF A STOCK GAPS WAY UP DO NOT CHASE IT.
Most stocks that gap up will come down during the day. (usually starting between 9:45 EST and 10:15 EST) When a stock gaps up the market makers will usually push it lower starting at this time to try to get investors to panic and sell shares back to them so they can make a profit on any shares they are short from filling orders on the gap. If you like the stock and it gaps up you can usually pick up cheaper shares when the market settles back.
WATCH THE OPEN
Watching the open is very important. You can learn a lot about how a stock may act in the first 10-15 minutes after the market opens. The first thing I look for is lots of selling. If you are watching a stock that has an average daily volume of 50,000 shares and the stock trades 250,000 shares in the first ten minutes and it isn't moving this is not a good sign. This means there are lots of sellers and they are probably only going to get more aggressive as the day goes on. You want to see a stock tick up on a regular basis as you see buys come in. If you are in a stock and you see lots of buying and it's not moving GET OUT. Don't wait. KEEP YOUR LOSSES SMALL THE SAFEST WAY TO DO THIS IS TO SELL A STOCK IF IT GOES BELOW THE PRICE IN MY ALERT.
When you enter a trade you need to determine how much you are willing to risk. Have a firm number and get out if the trade goes against you. Every big loss started as a small loss where the investor lost control of their emotions and didn't close out the trade. When you're an investor you are going to have trades that go against you. It happens to everyone. Successful traders know how to limit losses while unsuccessful ones do not. They begin to hope and pray that the stock will turn around so they don't lose money and next thing they know a small 10% loss is now a 40% loss. At this point they begin to think the stock cannot go any lower and they hang on. Now it's a 90% loss and they finally sell. Do not let this be you. Put a line in the sand in every trade you do. When it gets over that line, get out.
BE CONSISTENT
Get used to booking profits no matter how small. It may help to learn to take small profits when you begin. There is nothing wrong with taking 10%, 15%, or 20% profits on trades. This gets you in a winning state of mind and makes taking profits much more of a habit. You do not need to buy at every low and sell at every high in order to make a lot of money in the market. You just need to be consistent. Everyone wants to hit home runs when they buy penny stocks but the fact is most investors will lose more money hanging on for the big winner instead of taking consistent profits.
DO NOT BE GREEDY.
This will be the death of your trading account. A mistake that many traders make is allowing a profitable trade to turn into a break even or losing trade. Always book profits no matter how small. Put the money in the bank. Follow these rules and you will become a much better trader!
Disclaimer:
This publication is owned and operated by Meridian Ventures LLC, a financial public relations firm. Verify all claims and do your own due diligence. Meridian Ventures' profiles are not a solicitation or recommendation to buy, sell or hold securities. Meridian Ventures is not offering securities for sale. An offer to buy or sell can be made only with accompanying disclosure documents and only in the states and provinces for which they are approved. All statements and expressions are the sole opinion of the editor and are subject to change without notice. Meridian Ventures is not liable for any investment decisions by its readers or subscribers. It is strongly recommended that any purchase or sale decision be discussed with a financial adviser, or a broker-dealer, or a member of any financial regulatory bodies. The information contained herein has been provided as an information service only. The accuracy or completeness of the information is not warranted and is only as reliable as the sources from which it was obtained. It should be understood there is no guarantee that past performance will be indicative of future results. Investors are cautioned that they may lose all or a portion of their investment in this or any other company. In order to be in full compliance with the Securities Act of 1933, Section 17(b), this publication and accompanying website is owned and operated by Meridian Ventures LLC. Neither Meridian Ventures LLC. nor any of its affiliates, or employees shall be liable to you or anyone else for any loss or damages from use of this e-mail, caused in whole or part by its negligence or contingencies beyond its control in procuring, compiling, interpreting, reporting, or delivering this Web Site or e-mail and any contents. Since Meridian Ventures receives compensation and its employees or members of their families may hold stock in the profiled companies, there is an inherent conflict of interest in Meridian Ventures' statements and opinions and such statements and opinions cannot be considered independent. Meridian Ventures and its management may benefit from any increase in the share prices of the profiled companies. Information contained herein contains forward looking statements within the meaning of Section 27A of the Securities Act of 1933 and Section 21E of the Securities and Exchange Act of 1934. Any statements that express or involve discussions with respect to predictions, expectations, beliefs, plans, projections, objectives, goals, assumptions or future events or performance are not statements of historical facts and may be forward looking statements. Forward looking statements are based on expectations, estimates and projections at the time the statements are made that involve a number of risks and uncertainties which could cause actual results or events to differ materially from those presently anticipated. All direct and third party compensation received is and will be fully disclosed in any communication regarding a profiled company. Meridian Ventures has been compensated up to ten thousand usd for investor awareness of ProGreen Properties and we own no shares in the profiled company. It is to be assumed that one or more third parties as well as current shareholders may have shares and may choose to liquidate them at or about the same time these services are performed, which may negatively affect the stock price. This compensation constitutes a conflict of interest as to our ability to remain objective in our communication regarding the profiled companies.
This message was sent to xxxxxx@gmail.com from:
HeroStocks.com, info@herostocks.com, Meridian Ventures LLC | 1255 University Avenue | New York, NY 14607