Newsletter
Stocks covered:
Compensation:
Avg $ Volume for Period:
MDCE

Unknown compensation

UNKNOWN

Max Profit:

15.79 %

Gain at close:

0.00 %

*We think that this promoter is a part of a group of promoters.

Good Morning Surfers



MDCE

is printing new High of Day after New High of Day and just released

more

news

!

See

News

below:


News

Disclaimer:
The following Press Releases have not been investigated by Wall Street Surfers, therefore we have no idea if the content of this
news
is based on Fact or Fiction. Although the link for the following press release may be from a familiar and reputable
news
source, you should NOT assume that a press wire hosted by a website you are familiar with is accurate just because it is on their site. Wall Street Surfers will not be held responsible for any
news
release, including and not limited to misleading or non-factual content, or the accuracy of the identity of the given source of the press release.
Medical Care Technologies Inc. Targets Leadership Role in Implementing Its e-Health Solutions for China's $3BN Industry
BEIJING, CHINA--(Marketwired - Feb 26, 2014) - Medical Care Technologies Inc. (OTC Pink: MDCE), is a healthcare technology company providing information technology solutions and family healthcare services in China. As China continues to develop, the country's healthcare infrastructure also continues to progress with ongoing heavy investment in government healthcare spending.
In 2012, the State Council of China published its 12th Five-Year Plan for developing its healthcare services, which includes establishment of a national unified medical and health information standard system. Up to 2012, hundreds of electronic health record systems and electronic medical systems have been developed, but the systems are still in their infancy, and China is facing a variety of challenges in implementation of the systems.
Medical Care Technologies Inc., aims to take a leadership role in the fast growing Healthcare Informatization industry in China. Our approach is 3-pronged to include: 1) enhancing the IT and information capabilities of hospitals; 2) integrating clinical functions such as electronic health records and operating data from hospital or clinic visits and, 3) sharing of information among hospitals and between health regions. With our recently announced partnership with a Chinese Tier A Systems Integrator, we are well-positioned to target government Healthcare Informatization contracts.
According to the data from China Hospital Association, China's medical industry spent CNY 18 billion (USD 2.94 billion) on IT in 2012, rising by 23% compared with the previous year; the annual average growth rate was nearly 25% for recent five years.
According to the 12th Five-Year Informatization Promotion Arrangements of Ministry of Health, China's Healthcare Informatization will be comprehensively promoted during 2014 to 2015. As a result, the Healthcare Informatization industry will step into an explosive phase in 2014 and usher in a faster growth period.
Read Full Article Here
: http://www.wallstreetsurfers.com/
more
-
news
/


This Alert Brought to you by Wall Street Surfers

Contact Us
admin@wallstreetsurfers.com
Get Free Text Alerts to Your Phone!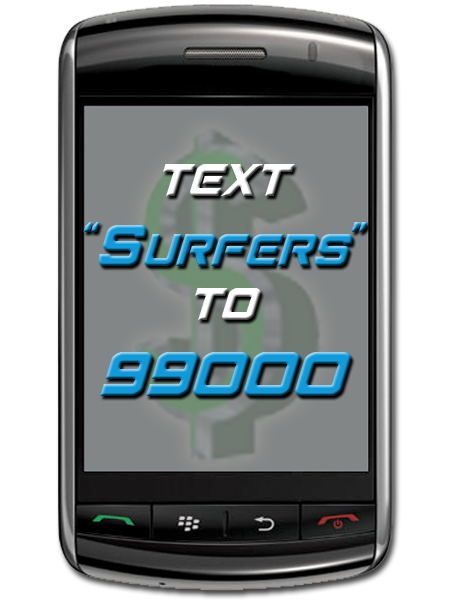 Text "Surfers" to 99000
Disclaimer:
G6 Stocks LLC of which Wall Street Surfers is a subsidiary of, has been compensated 6,000 dollars for a 2 day advertising campaign on MDCE by 3rd party media buyer BAS1 LLC.
http://www.wallstreetsurfers.com/disclaimer/ Website: http://www.wallstreetsurfers.com/
Contact Us: admin@wallstreetsurfers.com