Newsletter
Stocks covered:
Compensation:
Avg $ Volume for Period:
KIMJF

$1500

UNKNOWN

Max Profit:

12.50 %

Gain at close:

0.00 %

*We think that this promoter is a part of a group of promoters.
We Are Issuing this Immediate Alert for Kilimanjaro Capital Limited. (KIMJF)


KIMJF The "King Killer" Just Dropped The Billion Barrel
Bomb News Early Investors Has Been BANKING ON!

Exactly The Kind News That Could Send KIMJF Rocketing Into The Stratosphere Once The Rest of The Market Catches it!
Breaking News:
Kilimanjaro's 100% interest
in onshore Cabinda estimated to contain
2 billion barrels of oil
-

African Union expected to ratify decision soon
The directors and management of Kilimanjaro Capital (GXG: KCAP, US OTC: KIMJF) are pleased to provide an update on the Company's interest in Cabinda where Kilimanjaro Capital
currently has nearly a 100% concessionaire interest in the country's future onshore oil production obtained from the Front for the Liberation of the State of Cabinda (FLEC).

Experts Predict that Cabinda's recoverable onshore hydrocarbons exceed 2 billion barrels.


Tomorrow's penny stock pick is KIMJF.
Introducing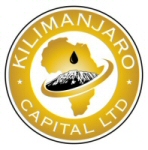 COMPANY WEBSITE
Kilimanjaro Capital Ltd. is a Belize International Business Company focused on the acquisition, development and management of natural resource assets with favourable long-term fundamentals for its clients and stakeholders. Kilimanjaro Capital is focused on the exploration of its asset in Somalia, located in the proven East African Permo-Triassic Rift Basin. Kilimanjaro Capital also has a focus on emerging countries in West Africa, those nations and peoples seeking economic and political self determination in Cabinda, Southern Cameroons, and Biafra (the Niger Delta). The West African assets are often disputed, distressed and involve multiple claimants. This strategy permits Kilimanjaro Capital to acquire rights and licenses at the earliest possible point in order to maximize shareholder value. Kilimanjaro Capital becomes not only a concession holder in the development of these emerging countries but a trusted partner and advisor in their future development.
Kilimanjaro Capital's portfolio targets regions with proven petroleum systems and proven mineral systems. Kilimanjaro Capital aims to strengthen its portfolio of world class assets while maintaining a strong balance sheet – all while maintaining the overall goal of unlocking value for our stakeholders. The Kilimanjaro Capital approach to these valuable yet difficult to explore regions takes on a multi disciplinary team approach centered on the strength of strong and responsible governance.

Security can best be achieved based on mutual understanding with local stakeholders. Kilimanjaro Capital works with civil society and business interests to understand concerns and expectations. Kilimanjaro Capital utilizes legal and social science professionals to first assess and understand the concerns, economies, and politics on the ground. Through a consensus building process, Kilimanjaro Capital then embeds itself into the local scene and with the help of its partners begins exploration and development while avoiding the costly pitfalls of corruption and misunderstandings.
Kilimanjaro Capital Ltd. has acquired an extensive portfolio of oil, gas and mineral assets in Africa. Kilimanjaro Capital has an interest in Somalia, which is located in the proven East African Permo-Triassic Rift Basin. Kilimanjaro Capital also obtained extensive oil, gas and mineral rights in the Niger Delta (Biafra), Cabinda and Southern Cameroons. Kilimanjaro Capital is also in the process of evaluating other investment opportunities in Africa and around the world.
BIAFRA
Kilimanjaro Capital Ltd. on December 17th 2012 signed an Oil & Mineral Assignment Agreement with the Biafran Government in Exile to obtain 49% of the ownership of all onshore and offshore oil and mineral rights in Biafra. The region contains Africa's largest known petroleum reserves and significant untapped opportunities for gold, uranium, coal and other resources. Biafra's borders are over 29,848 square miles (77,310 km2) of land including the Niger Delta. Kilimanjaro Capital succeeds Banque Rothschild of Paris which was the original Biafran concession holder.
CABINDA
On November 19th, 2012 Kilimanjaro Capital signed an Oil Assignment Agreement with the Republic of Cabinda to obtain a 49% interest in Cabinda's prolific offshore blocks, including blocks 0 and 14, as well as the ultra deepwater block. The Assignment Agreement grants future rights to the Republic of Cabinda's disputed offshore claims including an ultra deepwater block not previously explored and right of first refusal on the remaining assets. On February 4th, 2013 Kilimanjaro Capital Ltd. signed an Oil Assignment Agreement with the Republic of Cabinda to obtain a 49% interest in Cabinda's Northeast Block. On March 10, 2013 Kilimanjaro Capital Ltd. signed an Oil and Mineral Assignment Agreement with the Republic of to obtain a 100% interest in Cabinda's South, Central and North Blocks
MAIOMBE
On February 1, 2013 Kilimanjaro acquired a 49% non controlling interest in Maiombe Ouro e Minerais Ltd, a private Belize IBCR registered mining company based outside Pointe-Noire, Congo which has 20 year concession to the COOPÉRATIVE MINIER DE DÉVELOPPEMENT DU MAYOMBE "COMDDM" obtained from the Republic of Cabinda. Maiombe Ouro e Minerais is in the process of establishing a subsidiary in the Republic of the Congo to conduct exploration and test drilling in the last quarter of 2013.
SOMALIA
Kilimanjaro Capital Ltd. obtained a 5% interest in the Amsas Coriole-Afgoye (ACA) Block, which is owned by Australian based Amsas Consulting. The ACA Block is in the Coriole Basin and the Block flowed oil at Coriole-1 in 1961 at around 700 barrels of oil. The oil was paraffinic and light with an API of 44-47API.The Afgoyee-1 well flowed gas and the enclosure had an estimate of 200BCF of gas of proven Reserves (1P). The total recoverable reserves are estimated to be around 10TCF though more and proper reserve estimates need to be conducted. Although the reserve estimates of the block were very much criticized, the Good news is that all the above eight wells either flowed oil and gas and some had strong shows. The Cariole basin is one of the most underexplored basins in the world that has proven petroleum system presence.
SOUTHERN CAMEROONS
The former British Southern Cameroons is currently occupied by the military forces of Republique du Cameroun (the former French Cameroun) which began its occupation of the country in violation of international law in 1961 and completed the takeover in 1972. Southern Cameroons also includes the disputed oil rich Bakassi region which includes liberated areas not under the control of Republique du Cameroun. Military actions have taken place this year (2013) at Buea and Bakassi wherein dozens of unarmed Southern Cameroonians resisting the military occupation were summarily executed by forces loyal to Republique du Cameroun.
Kilimanjaro Capital as a trusted stakeholder in the economic future of Southern Cameroons holds a 100% concession from the Government of Southern Cameroons (GoSC) in the future hydrocarbon and mineral development of this country and has begun negotiation regarding the timber and agricultural sectors. Toronto Stock Exchange Venture Exchange company, Forest Gate Energy, has also taken a junior stake from Kilimanjaro Capital in the development of future hydrocarbon resources in Southern Cameroons.

The Southern Cameroons has a surface area of 43,000 sq. km and a current population of about 6 million people. It is located between Nigeria and Republique du Cameroun. It has frontiers to the west and north with Nigeria, to the east with Republique du Cameroun, and to the south with the Equatorial Guinean Island of Bioko. The borders are well demarcated by international boundary treaties. The natural resources of the Southern Cameroons include oil, gas, gold, timber, coffee, cocoa, tea, bananas, oil palm, rubber, wildlife, fish, medicinal plants, waterfalls and a wide variety of fruit and agricultural produce.
OIL
Kilimanjaro Capital's Southern Cameroonian concession includes commercial oil reserves located in the off-shore Rio Del Rey basin. Additional significant oil and gas reserves are believed to exist in Bakassi, Mamfe Basin and Mbem Valley. According to a Wood Mackenzie report of October 2011, Cameroon hosts liquid reserves of 0.21 billion barrels and has liquid production of 53,000 barrels per day. In 2003 Forbes Magazine reported Bakassi offshore blocks may contain some of the largest untapped oil reserves in Africa – 10 billion barrels. According to BBC News (August 2013) despite block assignments, energy exploration firms have steered clear of Bakassi due to the continuing unrest.
MINERALS
Southern Cameroons is known to be rich in precious metals minerals such as gold and diamonds. Commercially exploitable bauxite and manganese are also abundant. Despite the presence of promising mineral deposits, the region has been largely under explored.
OTHER ASSETS
Kilimanjaro Capital is the advisor and concessionaire to the Government of Southern Cameroons on future Agriculture and Forestry management.
Bakassi Peninsula Developments
In April 2013 Camerounian gendarmes attacked Bakassi indigenes allied with the Government of Southern Cameroons. There were several dozen causalities and thousands of refugees fled to neighbouring Nigeria. Kilimanjaro is supporting efforts by the Government of Southern Cameroons to document human rights abuses in the territory and secure redress for the victims through internal tribunals. The Government of Southern Cameroons has filed a complaint with the United Nations High Commissioner for Human Rights in Geneva and the Prosecutor of the International Criminal Court. Southern Cameroonian operatives have moved into the region on the heels of the Camerounian occupation which has brought about unpopular tax levies, property confiscations, and continuing harassment of the 300,000 Bakassi residents by Camerounian gendarmes.
| | | |
| --- | --- | --- |
| Mar 27, 2014 | Kilimanjaro's 100% Interest in Onshore Cabinda Estimated to Contain 2 Billion Barrels of Oil: African Union Expected to Ratify Decision Soon | Press Release |
| Mar 3, 2014 | Kilimanjaro Capital Ltd.: Notice of Corporate Action | Press Release |
| Feb 20, 2014 | Kilimanjaro Capital Ltd.: Notice of Corporate Action | Press Release |
| Jan 14, 2014 | Kilimanjaro Capital Ltd.: Somalia Update & Release of NI 51-101 Report | Press Release |
follow us on
DISCLAIMER
This report/release/advertisement is a commercial advertisement and is for general information purposes only and is neither an offer nor recommendation to buy or sell any security.
The disclaimer is to be read and fully understood before using our site, or joining our email list. Never invest in any stock featured on our site or emails unless you can afford to lose your entire investment. PLEASE NOTE WELL: Fusionspicks.com employees are not registered as an Investment Advisor, Broker Dealer or a member of any association for other research providers in any jurisdiction whatsoever. Any compensation constitutes a conflict of interest as to our ability to remain objective in our communication regarding the profiled company. Because of this conflict, individuals should not use this newsletter as the basis for any investment decision.
The information contained herein contains forward-looking information within the meaning of Section 27A of the Securities Act of 1993 and Section 21E of the Securities Exchange Act of 1934 including statements regarding expected continual growth of the company and the value of its securities. In accordance with the safe harbor provisions of the Private Securities Litigation Reform Act of 1995 it is hereby noted that statements contained herein that look forward in time which include everything other than historical information, involve risk and uncertainties that may affect the company's actual results of operation. Factors that could cause actual results to differ include the size and growth of the market for the company's products, the company's ability to fund its capital requirements in the near term and in the long term, pricing pressures, unforeseen and/or unexpected circumstances in happenings, pricing pressures, etc. Investing in securities is speculative and carries risk. Past performance does not guarantee future results.
While all information is believed to be reliable, it is not guaranteed by us to be accurate. Individuals should assume that all information contained in our newsletter is not trustworthy unless verified by their own independent research. Also, because events and circumstances frequently do not occur as expected, there will likely be differences between any predictions and actual results. Always consult a real licensed investment professional before making any investment decision. Be extremely careful, investing in securities carries a high degree of risk; you may likely lose some or all of the investment.
Non-affiliate third party shareholders or the Profiled Company Issuer (the "Issuer") compensate us in cash fees. We may independently purchase the security we are promoting in the open market and thereafter conduct further purchase and sale activities of the same security, including during our actual publication of the Information regarding the Issuer. The cash source of our buying activities may be the cash fees that we receive as compensation for the advertisement regarding the Issuer. Our trading activities (as well as those of the third party shareholder) are subject to risks detailed in our full disclaimer. We are in receipt of cash consideration or we sell our securities that we purchased in the open market during our advertising campaign, promotional campaign or in the type electronic communication you are viewing herein pertaining to the Issuer, or at anytime. Our receipt of compensation or our trading activities in the Issuer's securities is an actual conflict of interest since we are paid cash consideration for the advertising or promotion or Information and we may purchase the securities in the open market and thereafter sell those securities, including during our promotion of the Issuer.
Fusionspicks has been compensated $1500 cash from Microcap Innovations, a non controlling third party for the release of this newsletter and/or other marketing services. Fusionspicks.com does not accept shares as compensation. This is not a solicitation to buy or sell any securities. Fusionspicks.com nor any of its affiliates are regisered investment advisers or broker dealers. (unsubscribe)
To Ensure Prompt Delivery of these TIME SENSITIVE Emails..
Make sure you add us to your safe sender list.
---