Newsletter
Stocks covered:
Compensation:
Avg $ Volume for Period:
SHRK

Unknown compensation

UNKNOWN

Max Profit:

57.68 %

Gain at close:

0.00 %
Click to view this email in a browser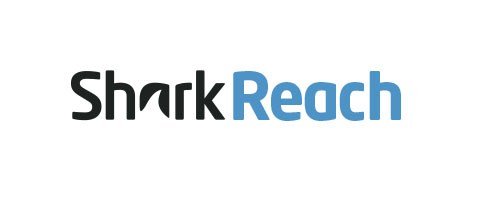 SharkReach, Inc. Reaches Agreement To Acquire Key Strategic Instagram Partner With Revenues of $1.5 Million


The Mobile Media Lab Has Been Described As "A Marketing Agency For Instagram" By Adweek
.
HERMOSA BEACH, CA 2/11/2016

SharkReach, Inc. ("SharkReach®" or the "Company") (OTC Markets: SHRK) a millennial influence marketing company today announced that it has reached an agreement to acquire 100% of a key strategic partner in the millennial social media marketplace.

The Company will acquire 100% of Mobile Media Lab, LLC for cash and stock in the Company. Closing is scheduled to take place on or before February 28, 2016 but can be extended thirty days by agreement of the parties. Details of the transaction will be released in an upcoming 8K filing.
Mobile Media Lab focuses on Instagram.
In fact, it founders were Co-Founders of the NYC Instagram Community. They joined forces in March of 2012 and began to shape the way brands interact with influencers and their audiences on Instagram. By leveraging personal relationships with hundreds of Instagrammers around the world, their unique approach connects clients with the right Instagrammers for their campaigns. They are an original creative agency that is and has been shaping the way brands advertise with influencers and their audiences on Instagram.

"Instagram is definitely the hottest influencer platform going today", said Jim Louderback, Managing Partner at The Louderback Group and a Member of the Company's Board of Advisors.

"The top creators drive incredible awareness, intent and activity when they promote products and services in an authentic way. Shark Reach has made a major step forward with this acquisition in this exciting ecosystem." He added.

"This is just the first in a line of key strategic acquisitions that the Company plans to make in order to have the largest footprint of all the players in this space as quickly as possible and, at the same time, to acquire additional components and expertise in order to increase our operational assets to better serve our clients and to exponentially grow our revenues in the shortest possible amount of time" added Steve Smith, SharkReach Founder and CEO.

Our criteria for target acquisitions are companies that will bring: 1) Content Management; 2) Large Client Lists; and 3) Proven Track Record of 2+ years in the influencer marketing space. Mobile Media Labs fits those criteria and more. The additions of Mobile Media Lab's focused Instagram strategies, their clients, resources and revenues and the addition of both Brian & Anthony to our executive staff is a great leap forward for the Company. I am excited to add their know-how and expertise to the team." Steve Smith continued.

Brian DiFeo and Anthony Danielle, Co-Founders of Mobile Media Lab said: "We have been tracking Steve Smith and SharkReach's emergence as a prime player in the social media influencer market and are ecstatic about becoming a part of what we hope will become an industry giant in this space."

Brian DiFeo pioneered the Instagram advertising industry in 2011 when he brought together Instagrammers and brands via the Meetup group Instagram NYC. He quickly expanded his influence in 2012 by traveling internationally with clients such as PUMA and Veuve Cliquot. As an industry leader, Brian has spoken extensively about social media marketing, including interviews with TIME, The Huffington Post, and PBS. He has also discussed influencer marketing on panels at Columbia School of Journalism and the Independent Fashion Bloggers Conference. He's @bridif on Instagram and Twitter.

Anthony Danielle, better known as @takinyerphoto, built his reputation as a street-style photographer by sharing candid Instagrams of fashionable New Yorkers. He was recently named one of four "Best of Instagram Street Photography" accounts by Forbes, had photos featured in the New York Times Fashion Blog, and also featured on Instagram's blog in 2012. As an early adopter of Instagram and trendsetter in the community, Anthony has forged many friendships on the platform and turned them into business relationships that deliver for our clients all the time. Anthony has photographed exclusively for Chivas Regal at the TIME 100 and Calvin Klein, and can often be found increasing his portfolio on the streets of New York.

Mobile Media Lab has conducted campaigns for..

READ PRESS RELEASE





START YOUR RESEARCH ON SHARK REACH INC

,

TICKER SHRK HERE






DISCLAIMER: Seraphim Strategies is a third party publisher. Not a registered broker/dealer/analyst/adviser, holds no investment licenses and may not sell, offer to sell or offer to buy any security. Market updates, news alerts and corporate profiles are not a solicitation or recommendation to buy, sell or hold securities. The material in this release is intended to be strictly informational and is not to be interpreted as research material. All readers are strongly urged to perform research and due diligence on their own and consult a licensed financial professional before considering any level of investing in stocks. For full disclaimer please read http://tomorrowsbluechips.com/disclaimer/ This release contains "forward-looking statements" within the meaning of Section 27A of the Securities Act of 1933, as amended, and Section 21E the Securities Exchange Act of 1934, as amended and such forward-looking statements are made pursuant to the safe harbor provisions of the Private Securities Litigation Reform Act of 1995. "Forward-looking statements" describe future expectations, plans, results, or strategies and are generally preceded by words such as "may," "future," "plan" or "planned," "will" or "should," "expected," "anticipates," "draft," "eventually," or "projected." You are cautioned that such statements are subject to a multitude of risks and uncertainties that could cause future circumstances, events, or results to differ materially from those projected in the forward-looking statements, including the risks that actual results may differ materially from those projected in the forward-looking statements as a result of various factors, and other risks identified in a company's annual report on Form 10-K or 10-KSB and other filings made by such company with the Securities and Exchange Commission. You should consider these factors in evaluating the forward-looking statements included herein, and not place undue reliance on such statements. SOURCE: Seraphim Strategies


DISCLAIMER: Seraphim Strategies is a third party publisher. Not a registered broker/dealer/analyst/adviser, holds no investment licenses and may not sell, offer to sell or offer to buy any security. Market updates, news alerts and corporate profiles are not a solicitation or recommendation to buy, sell or hold securities. The material in this release is intended to be strictly informational and is not to be interpreted as research material. All readers are strongly urged to perform research and due diligence on their own and consult a licensed financial professional before considering any level of investing in stocks. For full disclaimer please read http://tomorrowsbluechips.com/disclaimer/ This release contains "forward-looking statements" within the meaning of Section 27A of the Securities Act of 1933, as amended, and Section 21E the Securities Exchange Act of 1934, as amended and such forward-looking statements are made pursuant to the safe harbor provisions of the Private Securities Litigation Reform Act of 1995. "Forward-looking statements" describe future expectations, plans, results, or strategies and are generally preceded by words such as "may," "future," "plan" or "planned," "will" or "should," "expected," "anticipates," "draft," "eventually," or "projected." You are cautioned that such statements are subject to a multitude of risks and uncertainties that could cause future circumstances, events, or results to differ materially from those projected in the forward-looking statements, including the risks that actual results may differ materially from those projected in the forward-looking statements as a result of various factors, and other risks identified in a company's annual report on Form 10-K or 10-KSB and other filings made by such company with the Securities and Exchange Commission. You should consider these factors in evaluating the forward-looking statements included herein, and not place undue reliance on such statements. SOURCE: Seraphim Strategies LLC.Seraphim Strategies and TomorrowsBlueChips is compensated by the above mentioned companies, pls read disclaimer/disclosure DISCLAIMER: DISCLAIMER/Disclosure/Privacy Policy TomorrowsBlueChips.com (herein referred to as us we or the website is not a licensed broker broker dealer, market maker investment banker investment advisor analyst or underwriter. All information that we provide is for informational purposes only and should not be construed as an offer or solicitation of an offer to buy or sell securities. Furthermore, investing in such securities involves substantial risk of loss and investors should seek advice from financial professionals before investing. Our Content TomorrowsBlueChips.com, the owner, publisher, editor and their associates work diligently to ensure that all facts are correct and free from error, but we are not responsible for errors and omissions. TomorrowsBlueChips.com and its associates may from time to time have a position in the securities mentioned herein and may increase or decrease such positions without notice. Any opinions expressed are subject to change without notice. Investing in micro-cap securities is highly speculative and carries an extremely high degree of risk. It is possible that the investors entire investment may be lost or impaired due to the speculative nature of the companies listed. TomorrowsBlueChips.com makes no recommendation that the securities of the companies listed should be purchased, sold or held by individuals or entities that learn of the listed companies through TomorrowsBlueChips.com. Readers are encouraged to consult a broker or advisor before purchasing or selling any securities mentioned on TomorrowsBlueChips.com. We recommend that readers use the information found within its properties as a starting point for conducting their own research on the featured company in order to determine their own personal opinion of the company before investing. TomorrowsBlueChips.com is not liable for any investment decisions made by our readers. Readers should investigate and fully understand all risks before investing. The following websites are owned by Seraphim Strategies LLC Tomorrowsbluechips.com, hotstocksdaily.com, sharesinplay.com, ragingbullalerts.com, pennystockseeker.com Safe Harbor Statement This website contains such forward-looking statements within the meaning of the Private Securities Litigation Reform Act of 1995. Such statements in connection with any discussion of future operating or financial performance are identified by use of words such as may, anticipate, estimate expect project intend, plan believe and other words and terms of similar meaning. Such statements are based on our expectations and are subject to certain factors, risks and uncertainties that may cause actual results, outcome of events, timing and performance to differ materially from those expressed or implied by such forward-looking statements. Any statements that express or involve predictions, expectations, plans, beliefs, objectives, projections, future events, goals, or performance may be forward-looking statements. Factors that could cause actual results to differ materially include, but are not limited to, intense competition, adverse economic conditions, termination of contracts or agreements, inadequate capital, lack of meaningful research results, inability to carry out research and development plans, loss of key personnel, and other risks detailed in the reports filed by the Securities and Exchange Commission by companies that are featured on our properties. In light of these assumptions, risks and uncertainties, the results and events discussed in the forward-looking statements contained in this website or in any document accessible from this website might not occur. Stockholders are cautioned not to place undue reliance on the forward-looking statements, which speak only as of the date of this posting or the date of the document(s) accessible from this website. We are not under any obligation, and we expressly disclaim any obligation, to update or alter any forward-looking statements, whether as a result of new information, future events or otherwise. All subsequent forward-looking statements attributable to us or to any person acting on our behalf are expressly qualified in their entirety by the cautionary statements contained or referred to in this section. Readers should consult with their own professional investment, tax and portfolio advisors before making any investment decision and should independently verify all information herein. More complete information about any of the companies mentioned in this periodical is available from the website of the Securities and Exchange Commission, at http://www.sec.gov , and copies of their filings may be read without charge and copies obtained at prescribed rates from the public reference facilities of the Commission, at 450 Fifth Street, NW, Washington, DC 20549. Third Party Links TomorrowsBlueChips.com and our newsletter may provide hyperlinks to third party websites or access to third party content. We do not control, endorse or guarantee content found in such sites. By accessing, viewing or using the website or communications originating from the website, you agree that Tomorrowsbluechips.com, operators, owners and employees, are not responsible for any content, associated links, resources or services associated with a third party. ALWAYS READ FULL DISCLAIMER/DISCLOSURE
---
If you no longer wish to receive these emails, please reply to this message with "Unsubscribe" in the subject line or simply click on the following link: Unsubscribe
---
Seraphim Holdings llc
5275 Grande Palm Circle
Delray Beach, Florida 33484
USA


Read the VerticalResponse marketing policy.