Newsletter
Stocks covered:
Compensation:
Avg $ Volume for Period:
DIRV

$4500

UNKNOWN

Max Profit:

2.86 %

Gain at close:

0.00 %
By reading this email you acknowledge you have read our disclaimer provided as an image near the bottom of this email or the link included. This is a paid News Dissemination Advertisement. FN Media Group is not responsible or held liable for the information in the email or any included press releases issued by any public company contained herein. Please be sure to ALWAYS perform your OWN Due Diligence. To stop receiving our news alerts and immediately Remove yourself from the FNM online community, please scroll down to the bottom of this message and use the links provided.


DirectView Holdings (DIRV) - Trading Alert Today
DIRV Secures Another Surveillance
Security System Installation Contract
- February 2, 2016 -

FinancialNewsMedia.com (FNM)

is a leading provider of top tier Market Updates & News Alerts for evolving companies on the move.

FNM

Alerts

never contain hype, over promotion, predictions or personal opinions - just true Time Sensitive News Alerts that are 100% News Driven.
DIRV Breaking News: DirectView Selected to Provide Surveillance Systems for LBU Lighting's Nine Retail Locations in Florida


Installation contract projected value is in excess of $100 Thousand Dollars


New York, February 2, 2016 - DirectView Holdings, Inc. (OTC: DIRV), a company focused on ownership and management of leading video and security technology companies, today announced that it has been selected by LBU Group ("LBU"), to provide complete surveillance systems for its nine retail locations throughout Florida.

DirectView will install a full array of surveillance cameras and NVR recording equipment at each location as well as a remote monitoring center at LBU's headquarters in Deerfield Beach, Florida. The full installation contract is projected at in excess of $100 Thousand Dollars. In addition, DirectView has received a ten year ongoing system maintenance agreement.

Mr. Jake Gersowsky, CFO of LBU, commented, "As an established retail chain, we know that having the highest level of security and surveillance at our locations helps us to provide an exceptional shopping experience for our customers while minimizing loss from theft and creating a safer workplace for our employees. We selected DirectView for their extensive expertise and top notch products and we look forward to a long lasting relationship with them as we grow our company in the years to come."

Roger Ralston, CEO and Chairman of DirectView, stated "We are excited to have been chosen by LBU to provide our comprehensive surveillance systems for all of their Florida locations. Our systems provide retail organizations with extensive monitoring for theft prevention as well as customer and employee safety which is critical in today's environment. We look forward to building a long lasting relationship with LBU at their current locations and as they expand in the future." Continued...

Read the entire DIRV press release here:
http://www.fnmprofiles.com/profiles-dirv.html
---
DirectView Holdings, Inc., together with its subsidiaries, provides video surveillance solutions and teleconferencing products and services to businesses and organizations. The company operates in two divisions, Security (Video Surveillance) and Video Conferencing. The Security division offers technologies in surveillance systems providing onsite and remote video and audio surveillance, digital video recording, and services. It also sells and installs surveillance systems; and sells maintenance agreements. The company sells its products and services in the United States and internationally through direct sales force, referrals, and its Websites. The Video Conferencing division offers teleconferencing products and services that enable clients to conduct remote meetings by linking participants in geographically dispersed locations. It is involved in the sale of conferencing services based upon usage, the sale and installation of video equipment, and the sale of maintenance agreements. This division primarily provides conferencing products and services to numerous organizations ranging from law firms, banks, high tech companies and government organizations.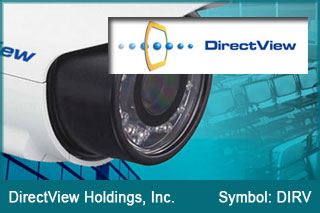 ---
Keep a close eye on your inbox for a future alerts and please feel free to constantly check the FinancialNewsMedia.com website for new announcements posted daily.

You are currently receiving this message because you have visited, opted in or requested information from one of a many affiliated or associated financial sites. FN Media Group completely respects everyone's right to online privacy and wishes to only communicate to those who are interested in receiving premium news alerts for companies that issue real news with real developments. If you believe you have received this message in error or prefer to no longer receive our alerts, please use the unsubscribe link provided below to immediately remove yourself from our online investment community.
FinancialNewsMedia.com is a news dissemination and financial public relations company that delivers breaking news alerts and market commentary updates to the investment community. This complimentary news service is viewed by hundreds of thousands of retail investors from around the globe that frequent other popular online news & financial destinations such as TradeKing, Forbes, CBSMarketwatch, Morningstar, Bloomberg and so many more.

FinancialNewsMedia.com... When the market moves, don't get left behind

Follow Us Now On
FNM Disclosure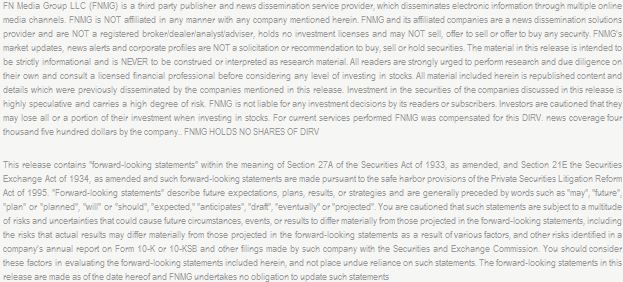 If you are unable to view this disclosure in the included image, please go here to read our entire disclosure online
Contact FN Media by mail:
FN Media
4613 N. University Drive #374
Coral Springs, FL 33067

[Change Subscription] [Cancel Subscription]