Newsletter
Stocks covered:
Compensation:
Avg $ Volume for Period:
CGRW

No compensation

UNKNOWN

Max Profit:

4.63 %

Gain at close:

0.00 %

*We think that this promoter is a part of a group of promoters.
This is a non compensated newsletter as part of our continuing coverage
Introducing
CannaGrow Holdings
CGRW
CannaGrow Holdings Announces State Licensed General Contractor Retained to Oversee Construction on Colorado Buffalo Ranch Filing No. 5-Lot 61
CENTENNIAL, CO--(Marketwired - Jun 19, 2015) - CannaGrow Holdings, Inc., (OTC PINK: CGRW), A Liaison and Consultant providing Turn-Key solutions to licensed Growers, announces an update on the Colorado project.
Mr. Janovec, CannaGrow Holdings CEO, comments, "We have made significant progress since the issuance of NuGro Industries' Conditional Use Permit received on May 20, 2015. Acting as Manager/Liaison on all aspects of the Colorado Buffalo Ranch Filing No. 5 Project, CannaGrow has engaged Latcon Corp., a licensed general contractor, for the day-to-day oversight of the various trade subcontractors, i.e., HVAC, Mechanical, Electrical, Plumbing, Security Systems, Site Grading, and Concrete Foundations. Latcon Corp. holds the Colorado State Licenses required by Huerfano County Codes & Enforcement for the submission of the construction drawings / architectural plans. Once these documents have been submitted to the County and the contingent requirements have been satisfactorily completed, Latcon can then apply for the various construction-building permits to be issued which will allow construction activities to begin on Lot 61.
"One of the contingent requirements for the issuance of the Conditional Use Permit was the Bennett Roadway improvements. The required improvements consisted of grading of approximately 2.4 miles of gravel roadway, cutting in ditches to improve the drainage, the placement of approximately 2,000 tons of base rock on Bennett Roadway, and building the three (3) low-water crossings. This work has gone smoothly due to the excellent work of the grading contractor, Butte Valley Construction, LLC and is scheduled to be completed by June 26, 2015, barring any inclement weather.
"Phase I & II consists of site grading for the ingress & egress roadways, a 3200 sq. ft. head-works building, six 2300 sq. ft. hoop-houses for outdoor grows, and a 3,300 sq. ft. state-of-the-art Nexus Greenhouse that utilizes the most up to date technology for the growing of cannabis. The Nexus Greenhouse and the Olympia Head-house building will provide a premier work and growing facilities for an approved Licensed Grower's operations that will optimize all operations, from seed to sale.
"CannaGrow Holdings, Inc., the Liaison and Representative for NuGro Industries, will continue in that capacity, working with the various Contractors and State/County Agencies, to see the Multi-Phased project through to an operational status. The completion of this Project will provide CannaGrow the basis to begin generating revenues from the licensed Growers sub-leasing the Turnkey Growing Facilities being built to the specifications of CannaGrow consultants, Dr. John P. Janovec and Jason Wells. CannaGrow has already received numerous inquiries from perspective tenants and we are also exploring additional business ventures in the area that could further enhance shareholder value."
The revised site plan, grading plan, and phasing plan that was submitted by NuGro Industries, the landowner and developer, can be viewed on our website at: http://cannagrowholdings.com.
read full press here!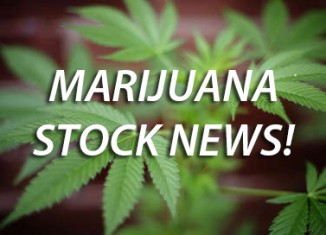 | | | |
| --- | --- | --- |
| Jun 19, 2015 | CannaGrow Holdings Announces State Licensed General Contractor Retained to Oversee Construction on Colorado Buffalo Ranch Filing No. 5-Lot 61 Project | Press Release |
| May 21, 2015 | CannaGrow Holdings Announces LUA Approval and Issuance of CUP for Colorado Buffalo Ranch Filing No. 5-Lot 61-Project | Press Release |
| Apr 22, 2015 | CannaGrow Holdings Announces Update on the Colorado Buffalo Ranch Filing No. 5-Lot 61 Project | Press Release |
| Apr 15, 2015 | CannaGrow Holdings Announces Update on the Colorado Buffalo Ranch Filing No. 5-Lot 61 Development | Press Release |
| Mar 26, 2015 | CannaGrow Holdings Announces NuGro's Amended Land Use Application No. 15-001 Is Submitted to Huerfano County Planning Department | Press Release |
| Mar 17, 2015 | CannaGrow Holdings Announces Update on The Colorado Buffalo Ranch Filing No. 5-Lot 61 Development | Press Release |
| Feb 23, 2015 | CannaGrow Holdings Will Attend Tribal Marijuana Conference at Tulalip Resort Casino in Washington | Press Release |
| Feb 3, 2015 | CannaGrow Holdings Announces Update on the Colorado Buffalo Ranch Filing No. 5 Project | Press Release |
| Jan 26, 2015 | CannaGrow Holdings Announces Requested Requirements to County Planning Commission Has Been Submitted | Press Release |
| Jan 12, 2015 | CannaGrow Holdings Analyst Report Issued by BrokerBank Securities: Price Increases as Initial Approval of Cannabis Greenhouse is Granted | Press Release |
follow us on
DISCLAIMER
This report/release/advertisement is a commercial advertisement and is for general information purposes only and is neither an offer nor recommendation to buy or sell any security.
The disclaimer is to be read and fully understood before using our site, or joining our email list. Never invest in any stock featured on our site or emails unless you can afford to lose your entire investment. PLEASE NOTE WELL: Fusionspicks.com employees are not registered as an Investment Advisor, Broker Dealer or a member of any association for other research providers in any jurisdiction whatsoever. Any compensation constitutes a conflict of interest as to our ability to remain objective in our communication regarding the profiled company. Because of this conflict, individuals should not use this newsletter as the basis for any investment decision.
The information contained herein contains forward-looking information within the meaning of Section 27A of the Securities Act of 1993 and Section 21E of the Securities Exchange Act of 1934 including statements regarding expected continual growth of the company and the value of its securities. In accordance with the safe harbor provisions of the Private Securities Litigation Reform Act of 1995 it is hereby noted that statements contained herein that look forward in time which include everything other than historical information, involve risk and uncertainties that may affect the company's actual results of operation. Factors that could cause actual results to differ include the size and growth of the market for the company's products, the company's ability to fund its capital requirements in the near term and in the long term, pricing pressures, unforeseen and/or unexpected circumstances in happenings, pricing pressures, etc. Investing in securities is speculative and carries risk. Past performance does not guarantee future results.
While all information is believed to be reliable, it is not guaranteed by us to be accurate. Individuals should assume that all information contained in our newsletter is not trustworthy unless verified by their own independent research. Also, because events and circumstances frequently do not occur as expected, there will likely be differences between any predictions and actual results. Always consult a real licensed investment professional before making any investment decision. Be extremely careful, investing in securities carries a high degree of risk; you may likely lose some or all of the investment.
Non-affiliate third party shareholders or the Profiled Company Issuer (the "Issuer") compensate us in cash fees. We may independently purchase the security we are promoting in the open market and thereafter conduct further purchase and sale activities of the same security, including during our actual publication of the Information regarding the Issuer. The cash source of our buying activities may be the cash fees that we receive as compensation for the advertisement regarding the Issuer. Our trading activities (as well as those of the third party shareholder) are subject to risks detailed in our full disclaimer. We are in receipt of cash consideration or we sell our securities that we purchased in the open market during our advertising campaign, promotional campaign or in the type electronic communication you are viewing herein pertaining to the Issuer, or at anytime. Our receipt of compensation or our trading activities in the Issuer's securities is an actual conflict of interest since we are paid cash consideration for the advertising or promotion or Information and we may purchase the securities in the open market and thereafter sell those securities, including during our promotion of the Issuer. Fusionspocks is owned by Global Innovator Relations, LLC and is currently holding 151,008 shares of CGRW purchased on the open market, we reserve the right to sell these shares or purchase additional shares. We have no plans to sell any shares at this time.
Fusionspicks has not been compensated for the release of this newsletter and/or other marketing services. Fusionspicks.com does not accept shares as compensation, however we reserve the right to buy or sell shares on the open market at any time, which may positively or negatively affect the price per share. This is not a solicitation to buy or sell any securities. Fusionspicks.com nor any of its affiliates are registered investment advisers or broker dealers. (unsubscribe)
To Ensure Prompt Delivery of these TIME SENSITIVE Emails..
Make sure you add us to your safe sender list.
---
This message was sent to xxxxxx@gmail.com from:

fusionspicks.com | info@fusionspicks.com | Global Innovator Relations | PO BOX 860 | Kathleen, FL 33849

Email Marketing by