Newsletter
Stocks covered:
Compensation:
Avg $ Volume for Period:
CIGW

Unknown compensation

UNKNOWN

Max Profit:

42.24 %

Gain at close:

0.00 %

*We think that this promoter is a part of a group of promoters.
Good Afternoon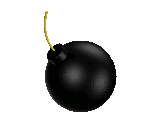 WOW! CIGW Exploding Up Over 106% From Our Alert 3 Weeks Ago!

Not Only Dat But Da Boss Has a Sub-Penny With Momo For Ya's T-nite!

Stay Tuned This Evening For a New Case Profile From Da Boss!


Get Quicker Case Alerts!
Boss Sez, As Ya's Know, Seconds Mean Everythin in Tradin and Sometimes Emails Are Late Because Providers Suck, So SIGN UP FREE For Our TEXT Alerts and Get Our Tickers You Can't Refuse, On Time Every Time!!!
TEXT "Mobsters" To 31279

Disclaimer:
G6 Stocks LLC of which Penny Stock Mobsters is a subsidiary, has been previously compensated 10,000 dollars for a 3 day advertising campaign on CIGW by 3rd party media buyer Investor Alert Guru. http://www.pennystockmobsters.com/Disclamer