Newsletter
Stocks covered:
Compensation:
Avg $ Volume for Period:
NWTR

$20000

UNKNOWN

Max Profit:

4.88 %

Gain at close:

0.00 %

*We think that this promoter is a part of a group of promoters.
ATTENTION HUNTERS!
Put NWTR on your radar NOW!
Its almost Monday, and I for one am pumped!
Based on its recent activity, I think its about time we brought back this past mega-winner!
We haven't showcased an oil and gas play in awhile, but this
already producing junior is breaking the mold.
NWTR closed up Friday at .26, about 85% higher then October levels.
With a 52 week high of $1.13, there is plenty of upside to be had and I believe current happenings within the company could continue to drive prices North.
BarChart gives NWTR an overall "BUY" rating and it should come as no surprise...
The buzz surrounding NWTR has been growing rapidly on the heals HUGE financing news!
Add to that NWTR's rapid expansion of the company's land holdings!
The best news of all came at the end of last week when NWTR announced the acquisition of 2 new leases adding 14 more producing oil wells to the company's current holdings!
NWTR is not just an exploration company, but also a producing oil company that is under rapid expansion due to a recent 1.2M in financing as well as 1.23M in private placements.
TOP NEWS STORIES!
New Western Energy Corp. Completes Acquisition of 600-Acres in Wilson County, Kansas With Existing Oil Production
NWTR just recently announced that it has completed the acquisition of two producing oil & gas leases, encompassing 600 acres in Wilson County, Kansas!
"We continue to add to our strategic footprint in Kansas, by purchasing existing oil and gas properties with the possibility of immediate upside oil and gas production through enhancement of existing oilfield production equipment, the reworking of currently producing oil and gas reservoirs and through the additional recompletion and production of untapped existing behind pipe oil and gas reserves," said Javan Khazali, President and CEO.
Read the FULL Release and past news:
http://finance.yahoo.com/q?s=NWTR&ql=1
About the Company:
New Western Energy Corp. (NWTR) is an independent energy company engaged in the acquisition, development, production, and exploration of oil, gas and minerals primarily in North America.
NWTR owns the rights to drill on a significant number of properties in Texas, Oklahoma and Kansas.
Potential reserves exceed 30 million barrels of oil!
As of December 11 , 2013 acreage under lease was over 7,000 on which there were 168 wells.
Over the years NWTR has purchased and sold a number of properties to build a portfolio of oil and gas leases.
NWTR's current strategy is to build the business through acquisition and partnerships, adding proven reserves and increasing production through the use of advanced technologies and using existing wells to minimize costs.
About the Industry:
The United States still imports 35% of the petroleum it uses, but its oil production is on the rise while its consumption is falling.
The United States tiptoed closer to energy independence last month when, for the first time in nearly two decades, it produced more crude oil than it imported federal officials said Wednesday.
The nation has been moving toward this milestone, because two trends are converging.
Domestic oil production is at a 24-year high while foreign oil imports are at a 17-year low.
The result: production exceeded net imports for the first time since February 1995.
The Energy Information Administration, which revealed the milestone in its "Short-Term energy Outlook," also reported that gas prices are falling.
It said the average price for a gallon of regular gasoline fell to $3.27 per gallon Monday from $3.68 July 22.
It expects pump prices will average $3.24 per gallon for this year's fourth quarter.
This is a pivotal time in the domestic oil industry and NWTR is right in the thick of it!
You may continue your research at
http://newwesternenergy.com/
and make sure NWTR gets your FULL ATTENTION ASAP!!!
AS ALWAYS DO YOUR RESEARCH AND WATCH FOR MORE STOCKS FROM THE FREE STOCK ALERTS NETWORK!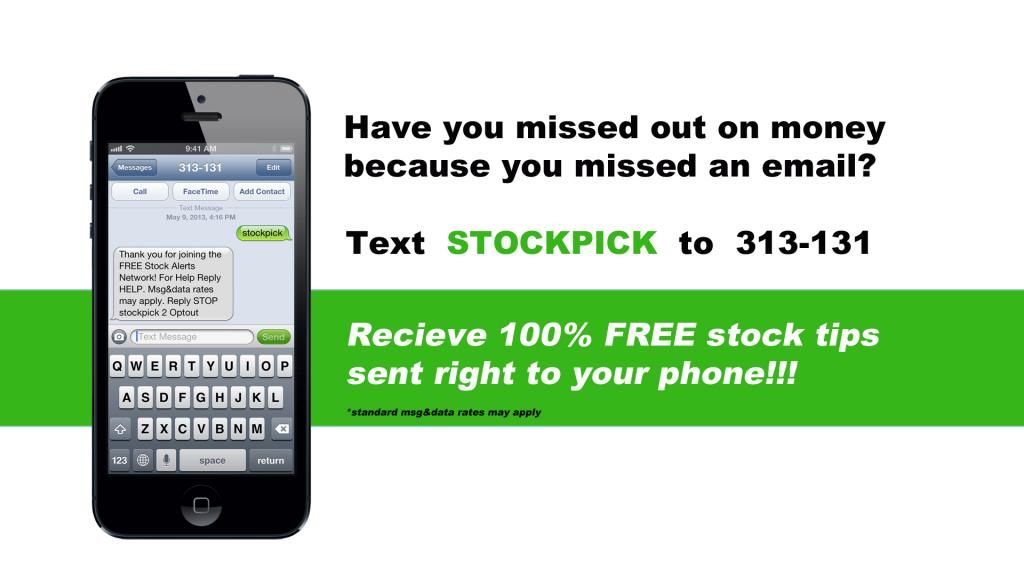 AS ALWAYS DO YOUR RESEARCH AND WATCH FOR MORE STOCKS FROM THE HUNTER!
Stock Hunter has a no tolerance spam policy, we will not sell or re distribute your email to any 3rd party. If applicable, please also unsubscribe from the newsletter using the link at the bottom of the email if you no longer wish to receive our emails. We only send our newsletters to opt-in members. Verify all claims and do your own due diligence. Stock Hunter profiles are not a solicitation or recommendation to buy, sell or hold securities. Stock Hunter is not offering securities for sale. An offer to buy or sell can be made only with accompanying disclosure documents and only in the states and provinces for which they are approved. All statements and expressions are the sole opinion of the editor and are subject to change without notice. Stock Hunter is not liable for any investment decisions by its readers or subscribers. It is strongly recommended that any purchase or sale decision be discussed with a financial adviser, or a broker-dealer, or a member of any financial regulatory bodies. The information contained herein has been provided as an information service only. The accuracy or completeness of the information is not warranted and is only as reliable as the sources from which it was obtained. It should be understood there is no guarantee that past performance will be indicative of future results. Investors are cautioned that they may lose all or a portion of their investment in this or any other company. In order to be in full compliance with the Securities Act of 1933, Section 17(b), Stock Hunter is owned and operated by Meridian Ventures LLC. Neither Meridian Ventures LLC. nor any of its affiliates, or employees shall be liable to you or anyone else for any loss or damages from use of this e-mail, caused in whole or part by its negligence or contingencies beyond its control in procuring, compiling, interpreting, reporting, or delivering this Web Site or e-mail and any contents. Since Stock Hunter receives compensation and its employees or members of their families may hold stock in the profiled companies, there is an inherent conflict of interest in Stock Hunter statements and opinions and such statements and opinions cannot be considered independent. Stock Hunter and its management may benefit from any increase in the share prices of the profiled companies. Information contained herein contains forward looking statements within the meaning of Section 27A of the Securities Act of 1933 and Section 21E of the Securities and Exchange Act of 1934. Any statements that express or involve discussions with respect to predictions, expectations, beliefs, plans, projections, objectives, goals, assumptions or future events or performance are not statements of historical facts and may be forward looking statements. Forward looking statements are based on expectations, estimates and projections at the time the statements are made that involve a number of risks and uncertainties which could cause actual results or events to differ materially from those presently anticipated. This publication is a free service of Meridian Ventures LLC., a financial public relations firm that is sometimes compensated by companies it profiles. Meridian Ventures LLC. has been compensated up to twenty thousand usd for increased public awareness of New Western Energy Corp. by the company. It is to be assumed that one or more third parties as well as current shareholders may have shares and may choose to liquidate them at or about the same time these services are performed, which may negatively affect the stock price. This compensation constitutes a conflict of interest as to our ability to remain objective in our communication regarding the profiled companies. All direct and third party compensation received is and will be fully disclosed in any communication regarding a profiled company.