Newsletter
Stocks covered:
Compensation:
Avg $ Volume for Period:
GWBU

$7500

1041199

Max Profit:

16.47 %

Gain at close:

5.88 %

*We think that this promoter is a part of a group of promoters.
Hello Class and New Students,
The Professor's latest pick, Great Wall Builders, Ltd. (OTCBB: GWBU) could
begin to bounce back up the charts today!
For those of you that haven't read last night's email, GWBU has developed a patent-
pending fuel efficiency and emission device (FEED) called "Start" which is proven to
lower fuel consumption as much as 15% and reduce emissions by more than 70%!

What's even more amazing about this technology is that it can be easily
installed aftermarket so it can be used on nearly ANY combustible engine!
We believe Great Wall Builders has great upside potential right now based not only
on this technology but the fact that between this past April and June,
GWBU Soared by 825% in Just 2 months going from 21 cents to $1.95 per share!
And the stock closed under 10 cents today which means that the upside
potential right now is enormous!
GWBU's Technology Could be the Key to a More Eco-Friendly
Combustion Engine!
If this is the case, then the target market for Great Wall Builders' technology is
staggering which means so is the upside potential for its stock!
Remember also that GWBU's "Start" is a fully functioning product that has already
been tested and proven to have potentially huge positive effects on the transportation
industry worldwide!

In fact, GWBU is currently working with Mercedes-Benz and has already signed
contracts worth millions in Europe!
We urge you to research this pick as soon as possible if you haven't already and
keep a very close eye on this potential bounce play, GWBU!
Remember not to chase gaps and use limit orders to enter positions and stop-loss
orders to protect your positions.

The Professor Has Spoken.

Sincerely,

Penny Stock Professor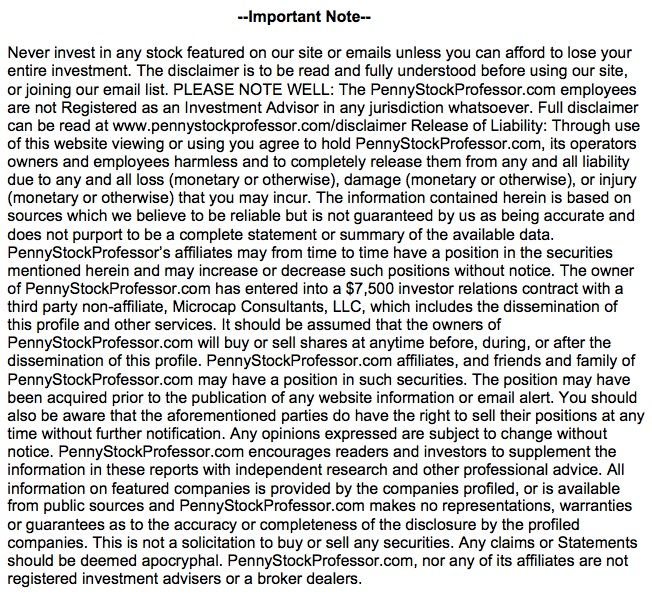 This message was sent to xxxxxx@gmail.com from:

PennyStockProfessor.com | P.O. Box 416 | Penns Park, PA 18943

Email Marketing by