Newsletter
Stocks covered:
Compensation:
Avg $ Volume for Period:
WPWR

$8000

18190

Max Profit:

14.29 %

Gain at close:

-10.48 %

*We think that this promoter is a part of a group of promoters.
ATTENTION HUNTERS!
Put WPWR on your radar NOW!
Who remembers WPWR's massive run just a few months back?
Pretty hard to forget huh!?
Traders witnessed over +1500% gains when the stock rocketed from .05 to over .82!
Well, whether you watched from the sidelines or paid cash for your new yacht, listen up!
WPWR is back in our crosshairs as share prices seem to have finally bottomed back out!
One glance at level 2 shows immense support at current levels, and with steady accumulation at these prices for the last week or so, I believe WPWR could be ready for another leg up!
Take into account the rapidly developing business plan and all of WPWR's recent news.
WPWR is in the business of converting waste natural gas into fuel and since defining its business model.
As deployers of a unique micro-refining technology the company has been busy engaging industry players - particularly in the oil and gas rich state of Texas.
News that the company is getting ready to conduct its first pilot project in Texas has sent a surge in interest and right now the play could be poised for another northbound surge!
I should also mention that the company has been working hard at strengthening its balance sheet.
Check out WPWR's reduction in operating expenses on the company's last 10-K
WPWR just recently announced that the Company's Micro-Refinery Technology and Development Live Webinar held on May 1, 2014 was successfully conducted by the Company's CEO and Director Cristian Neagoe.
The webinar was broadcast live from the Micro-Refinery Unit's ("MRU") research and development labs at Ecole Polytechnique de Montreal.
Mr. Barton emphasized the modular and mobile aspects of the MRU as well as the positive economics of the deployment and implementation of the MRU as a solution to wasted gas and as a temporary tie-in solution for gas awaiting pipeline infrastructure.
With everything going on right now, make sure WPWR is on top of your watchlist going into Thursday's session!


RECENT NEWS!
Flaring continues to be a problem - Well Power Inc. plans negotiations with MEC to acquire additional territories



Well Power, Inc. (OTCQB: WPWR),- (The Company), is looking at taking advantage of the growing concerns of flared gas in the United States by offering its licenced Micro-Refinery Unit ("MRU") as a solution. As the amount of flared gas continues to grow in the United States, which has doubled since 2000, an excellent value proposition for Well Power exists. As the Company continues to prove out the Micro-Refinery Unit ("MRU") and deploy its first test unit later this year, the growing problem of flared gas in such states as Texas, North Dakota, and Wyoming, now account for more than half of the gas flared in the US resulting in losess in the billions of dollars. This is evidenced by a Sierra Club.org article where it states, "In fact, in 2012 flaring amounted to a loss of $1 billion in fuel. Until clean energy replaces dirty fossil fuels, the industry should work to find best practices to curb flaring." In addition, the World Bank data shows that U.S. gas flaring has grown rapidly over the past five years, from 78 billion cubic feet in 2007 to 251 billion cubic feet in 2011, a 223 percent increase. One may ask the question, why are these oil and gas companies flaring all this gas instead of capturing it or utilising it, the answer to this is pure economics. Companies find it more cost effective to burn off the gas than to implement and build infrastructure to get the gas to market. Many of these wells are in remote areas and building pipelines to tie into these wells is costly and not economical. In addition, flaring causes pollution, creates health concerns, and is economically wasteful. In order to curb some of these concerns, states such as North Dakota are looking at implementing a tax -royalty to companies that are able to use green initiatives to be able to collect and reduce the amount of gas being flared. Dan Patience, President of the Company states, "if these leading oil and gas producing states are successful at implementing proposals to use flared gas to produce ammonia fertilizer, petrochemicals, compressed natural gas and for electric generation then Well Power is well positioned to offer a way to convert flared gas into energy and thus, will seek to expand its Licence with MEC Resources to include the states of Wyoming, Colorado, North Dakota, Oklahoma, and New Mexico."







Read the FULL Releases and past news:
http://finance.yahoo.com/q?s=wpwr&ql=1
About the Company:
Well Power Inc. (WPWR) has secured the liscensing rights to Texas with the first right of refusal on the other US states to a new technology solution to process waste natural gas, such as vented, flared or stranded gas, into "clean power" and engineered fuels, including no-sulphur diesel and diluents.
Based on proprietary technology, this solution is mobile, high-yield and can be deployed with minimum capital expenditure.
The solution is based on proprietary technology which is mobile and can be deployed with minimum capital expenditure.
The License will allow Well Power to provide its technology with full-service engineering, design, construction, modular fabrication, maintenance, and construction management services to clients in the upstream areas of exploration and production.
Well Power will also provide consulting services, process assessments, facility appraisals, feasibility studies, technology evaluations, project finance structuring and support, and multi-client subscription services.
WPWR has acquired an exclusive license from MEC, a Canadian publicly listed company that is developing mobile and scalable Wellhead Micro-Refinery Units (MRUs) deployable close to the wellhead to process raw natural gas into liquid fuels and clean power.
As a result of the License Agreement, the Company is now a development stage company seeking to commence the new business of distributing MRUs in the State of Texas and from there into other geographical areas.
WPWR is looking to position itself as a technology company, which will provide oil and gas producers and operators a solution to process otherwise wasted natural gas, including stranded, shut-in, flared and vented gas and produce valued end-products including Engineered FuelTM (diesel, diluents, synthetic crude) and electrical power.
You may continue your research at
http://www.wellpowerinc.com/
and make sure WPWR gets your FULL ATTENTION ASAP!
AS ALWAYS DO YOUR RESEARCH AND WATCH FOR MORE STOCKS FROM THE FREE STOCK ALERTS NETWORK!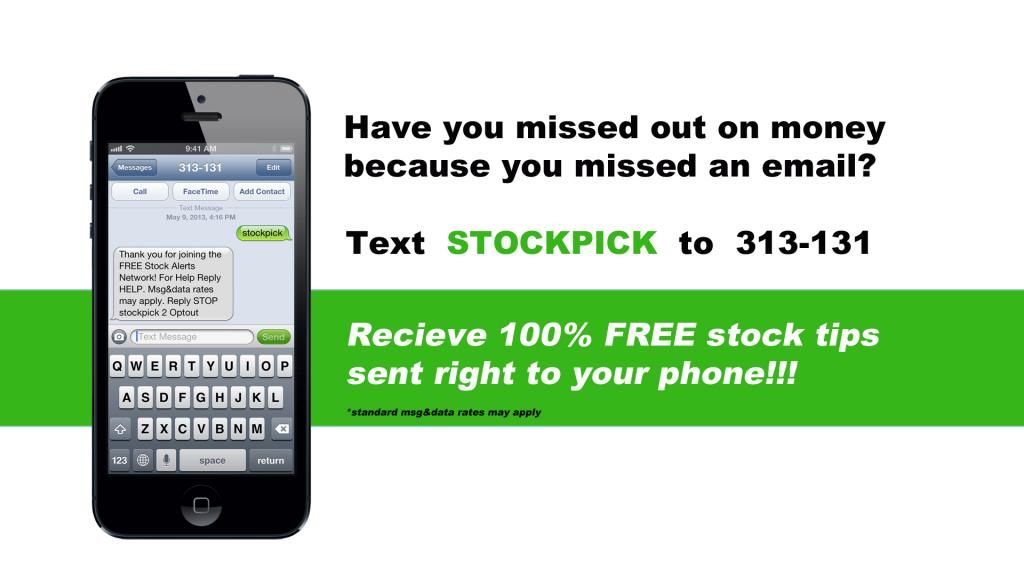 AS ALWAYS DO YOUR RESEARCH AND WATCH FOR MORE STOCKS FROM THE HUNTER!
Stock Hunter has a no tolerance spam policy, we will not sell or re distribute your email to any 3rd party. If applicable, please also unsubscribe from the newsletter using the link at the bottom of the email if you no longer wish to receive our emails. We only send our newsletters to opt-in members. Verify all claims and do your own due diligence. Stock Hunter profiles are not a solicitation or recommendation to buy, sell or hold securities. Stock Hunter is not offering securities for sale. An offer to buy or sell can be made only with accompanying disclosure documents and only in the states and provinces for which they are approved. All statements and expressions are the sole opinion of the editor and are subject to change without notice. Stock Hunter is not liable for any investment decisions by its readers or subscribers. It is strongly recommended that any purchase or sale decision be discussed with a financial adviser, or a broker-dealer, or a member of any financial regulatory bodies. The information contained herein has been provided as an information service only. The accuracy or completeness of the information is not warranted and is only as reliable as the sources from which it was obtained. It should be understood there is no guarantee that past performance will be indicative of future results. Investors are cautioned that they may lose all or a portion of their investment in this or any other company. In order to be in full compliance with the Securities Act of 1933, Section 17(b), Stock Hunter is owned and operated by Meridian Ventures LLC. Neither Meridian Ventures LLC. nor any of its affiliates, or employees shall be liable to you or anyone else for any loss or damages from use of this e-mail, caused in whole or part by its negligence or contingencies beyond its control in procuring, compiling, interpreting, reporting, or delivering this Web Site or e-mail and any contents. Since Stock Hunter receives compensation and its employees or members of their families may hold stock in the profiled companies, there is an inherent conflict of interest in Stock Hunter statements and opinions and such statements and opinions cannot be considered independent. Stock Hunter and its management may benefit from any increase in the share prices of the profiled companies. Information contained herein contains forward looking statements within the meaning of Section 27A of the Securities Act of 1933 and Section 21E of the Securities and Exchange Act of 1934. Any statements that express or involve discussions with respect to predictions, expectations, beliefs, plans, projections, objectives, goals, assumptions or future events or performance are not statements of historical facts and may be forward looking statements. Forward looking statements are based on expectations, estimates and projections at the time the statements are made that involve a number of risks and uncertainties which could cause actual results or events to differ materially from those presently anticipated. This publication is a free service of Meridian Ventures LLC., a financial public relations firm that is sometimes compensated by companies it profiles. Meridian Ventures LLC. has been compensated up to eight thousand usd for increased public awareness of Well Power, Inc., Inc. by a third party. It is to be assumed that one or more third parties as well as current shareholders may have shares and may choose to liquidate them at or about the same time these services are performed, which may negatively affect the stock price. This compensation constitutes a conflict of interest as to our ability to remain objective in our communication regarding the profiled companies. All direct and third party compensation received is and will be fully disclosed in any communication regarding a profiled company.